The author says:
Here's a resubmit of my cover for Quality DNA, a genetic engineering sci-fi novel. I made a bunch of little changes that were recommended and believe it's made the cover much stronger.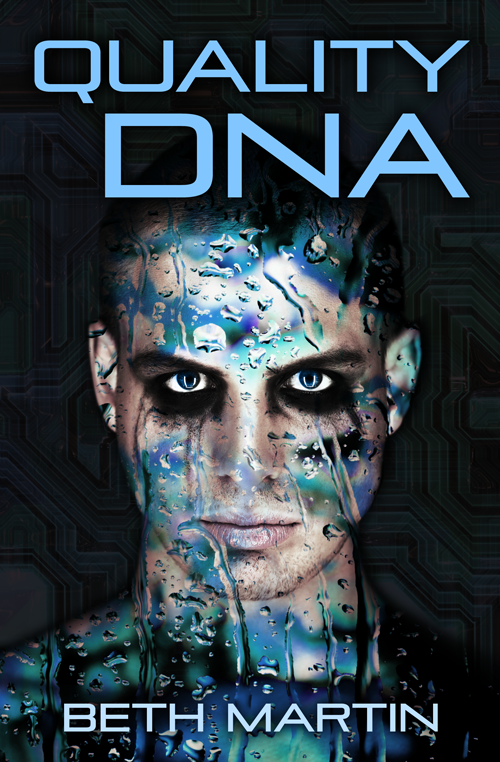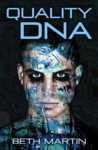 [original submission and comments here]
Nathan says:
What a difference those little tweaks make! The color overlay no longer distracts from the face, and allows the eyes to really pop.
My only suggestion would be to brighten the circuit pattern background, at least at the edges of the image, leaving a dark aura around the model.
Other comments?