The author says:
There are beings who walk unseen through the world, demons with evil in their dark, twisted souls. The young demon Succubus, summoned to the prison world of rock and fire, is learning to curse, using the dark lore of his kind. Talented and reckless, he desires to enter the world of humans. Meanwhile two brothers, Jonathan and Solomon, live in suburban Chicago with their parents. Solomon's clear blue eyes see things others don't and he helps his older brother navigate childhood. The talented demon and the two brothers are on a collision course, one that could alter the order of things.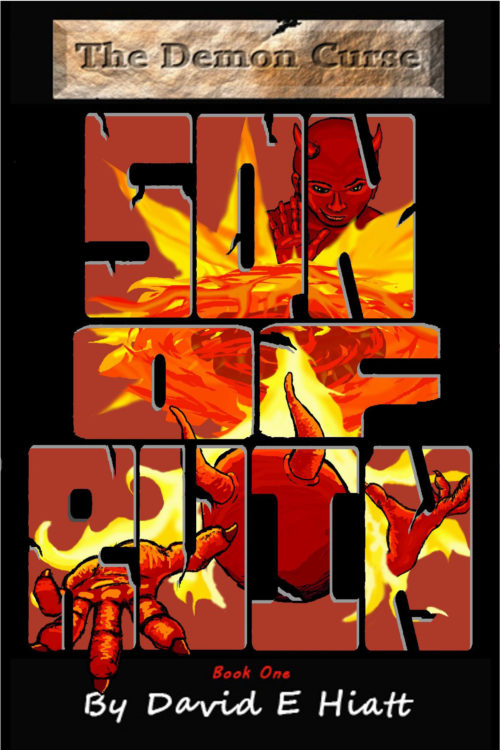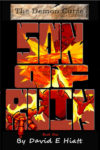 Nathan says:
This cover has several problems; some are apparent at thumbnail size, and some at full size.
From the thumbnail:  We have a perfect storm here — the artwork makes the text unreadable, and the text makes the art incomprehensible.  There is literally nothing here that a casual browser, encountering the thumbnail on Amazon, can identify or find attractive in the three seconds or less that they'll give this thumbnail before glancing to the one on the left or right.
From the full size: The title font is still almost unreadable.  At least I can make out the artwork now, but that's a mixed blessing, because the artwork is simply not of professional grade.  One glance at the top demon's misaligned face screams "amateur."  To add to that, the stone background behind the (I assume) series title only serves to make that text harder to read (and to remind viewers of the design aesthetic on display at Geocities).  Top that off with a total of four fonts, and damn.
And on top of that (yes, I'm piling on, I know), the cover makes it look like the book's about two demons fighting.  That doesn't match well with the description you gave.
The advice I'll give your is common advice around here:  Look up those books that you would expect to be popular among readers who would enjoy your book, and see how those readers expect to be marketed to.
Other comments?