The author says:
A MG/YA Fantasy/Fractured Fairy Tale.

Synopsis: Once upon a time, there was a girl who set out to learn the meaning of fear. Twelve-year-old Saena likes to steal words. She sees them shimmering in the air, beautiful and fragile and perfect; sometimes she plucks a word that she really likes and stores it away in her head so that it belongs to her. One day she plucks the word Mama, and her mother disappears into Saena's head. This time, something is different. Saena has stolen her mother, and she can't seem to return her. When a gold-necked nightingale with a strangled voice and red-and-green feathers appears at her window one night and promises to help her get her mother back, Saena is only too ready. Thus begins an adventure fraught with danger, as Saena and the nightingale – which calls itself Jiu – travel the secret moonlit roads that will take them into Fairy Country, guided by Saena's mother and the words. They travel up hill and down dale, and across sparkling seas and cities made of glittering bone. Along the way Saena collects a strange assortment of companions, none of whom are even remotely what they seem. The words have never failed Saena before. But as they come closer to the place where all the lost things go and where the dark fairies hold sway, Saena is finding it increasingly difficult to see them. Her mother's voice is fading fast, and at every turn Saena discovers more and more about her mother that puzzles and befuddles her. Who exactly is the Red Fairy? Why does the name Marya Morevna taste so familiar on Saena's tongue? As a word thief, Saena knows better than anyone that nothing can be hidden away forever. But perhaps some things are better left alone…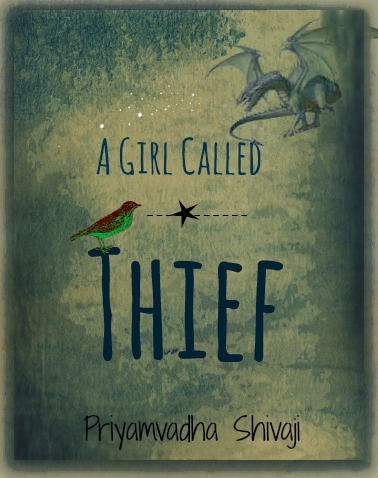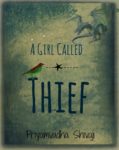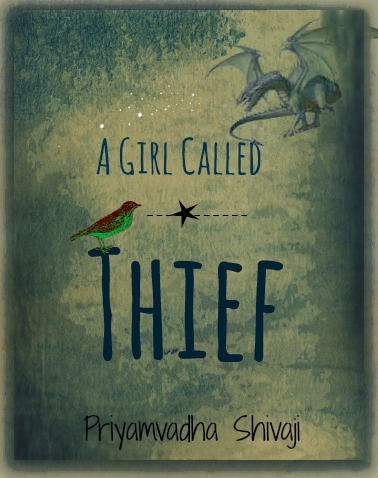 Nathan says:
At first glance, I like it — the only problem I see is that the colors on the bird clash with the rest of the color.
At second glance, a few other problems emerge. The dragon in the upper right looks like it's cut-and-pasted out of another source, as evidenced by the fact that it's standing on nothing; you should find an image of a dragon flying (one which you have appropriate rights to, of course). And what's with that dotted line through the star?
Other comments?