The author says:
Genre SciFi

Audience 15 to 70

Jon

Escaping from his home world he crosses through the multiverse to hide on an obscure planet. Jon is arrogant and believes he can do anything that he wants including influencing the events on that planet. His android is the most advanced of its kind as well as being illegal on his planet tries to control Jon with mixed results. The bounty hunters are on his trail and if he doesn't listen to the advice from his android he is likely to get caught. Jon rarely listens to anyone.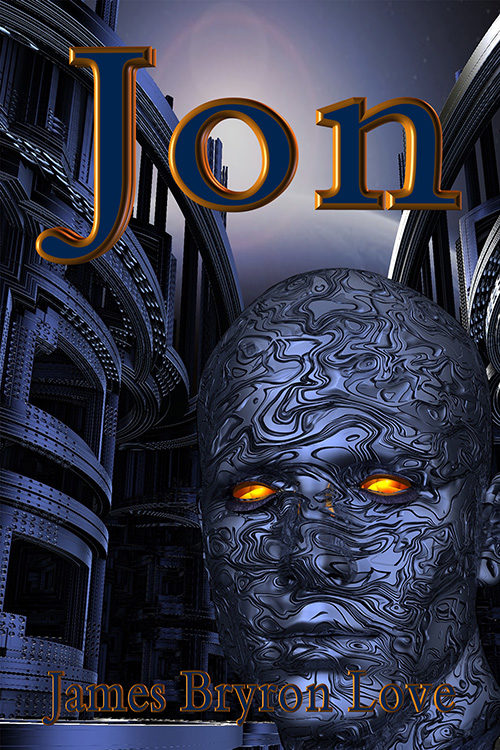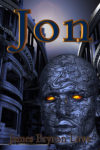 Nathan says:
So, is that Jon on the cover? The android?  A random alien who looks cool?  Why are we looking at what we're looking at?
I very rarely find "portrait of a person" covers engaging, because they don't show the character doing anything.  I get no insight into the character, and thus into the book, by his presence.
Also, everything is so dark, including the title and byline blending into the illustration. Even just reversing the colors in the type — orange characters with a deep blue border — would make it more readable and eye-catching.
Anyone else?