The author says:
The World of Rigel Chase: Rise of the Shaper is the first of a series of fantasy adventure books for middle school kids and up. Rigel is a kid with a gift for talking animals, lush alien forests and powerful young warriors, but he never imagined he could make them all appear in his backyard one night. Thanks to a magic golden medallion, he can make the inhabitants of his imagination come to life and even transform himself into a flying superhero. But things take an ominous turn when Rigel and his new friends are hunted by sinister creatures who want his special powers, and the librarian who gave him the medallion has suddenly disappeared.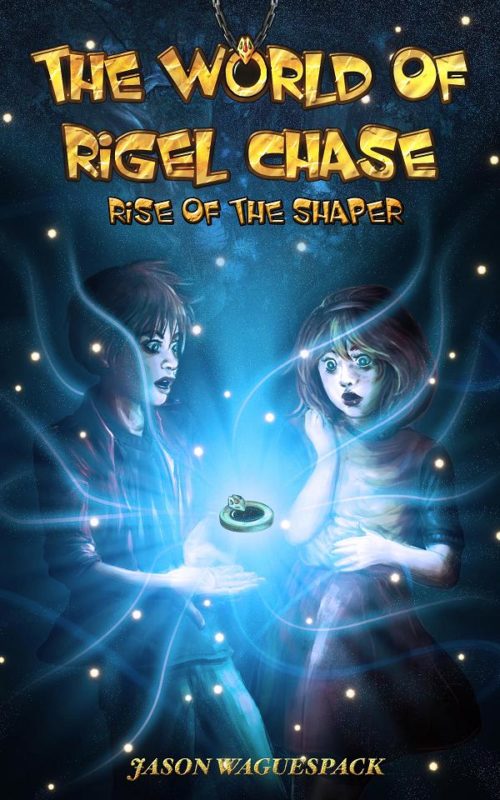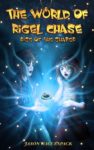 Nathan says:
Many of my comments center on the boy figure on the left:
I understand that the shadow under his eye is supposed to be the result of the glow below his plane of vision, but he looks like a zombie.
I don't know what he's looking at, but it's not the floating medallion in front of him.
Is he supposed to have a left hand on his right arm? Because that's what it looks like.
My other comments:
I'm not in love with the border around the letters in the title, and I definitely think it should be removed in the subtitle.
Make your byline bigger! And the font it's in clashes the the one used for the title and subtitle.
Other comments?