The author says:
Steve's Web is a book of short stories with a strong Internet Safety theme. The protagonist, Steve, tells his stories in his own words and relates how his online gaming account was hacked, how he convinced his English class (and himself) that Martians have already landed and how a virtual monster put him in hospital! The book is designed to appeal to primarily boys aged between about 9 and 14.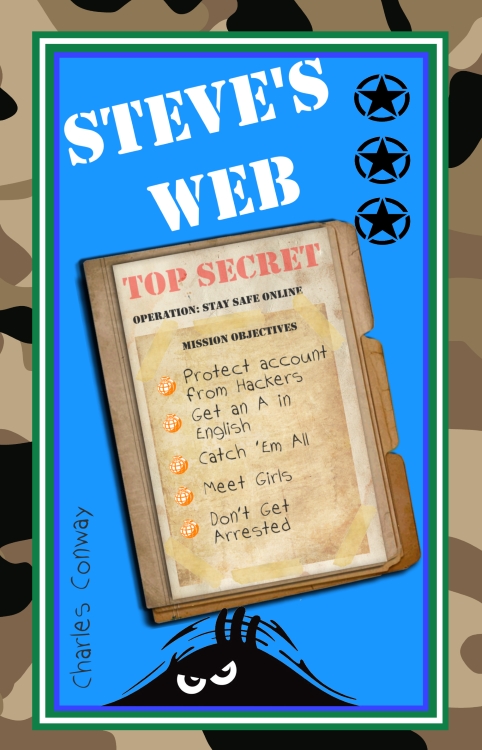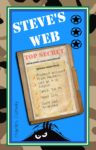 Nathan says:
Cute, but… YOU HAVE MARTIANS* IN THE STORY AND THEY'RE NOT MENTIONED OR DEPICTED ON THE COVER???
*or the possibility of Martians
Look at how middle-grade books are marketed.  They are not sold with text-heavy covers than don't really tell you about the story or stories.  They are sold with clear, grab-your-attention titles, and clear, grab-your-attention artwork.
Here's the top row of books Amazon is featuring for that age range:

Clear, interesting text, and an interesting central image. This is how the target audience for your book expects books aimed at them to look.  Will they know that your book is also aimed at them?  Learn from your competition.
Other comments?