The author says:
Book Micro blurb: 'When two young fisher sons dare each other to visit the forbidden island of Traakenholt their destinies become entwined in the curse of the 'First and Final Dragon'. Now they must sacrifice everything as they battle the terrible force they have unleashed.'

This book is intended to be part of a hard sci-fi/hard fantasy series. The series is very wide ranging in plots and settings. Nevertheless, I wanted to try and find a graphical style that is simplistic and flexible enough to retain a certain level of commonality across the whole series.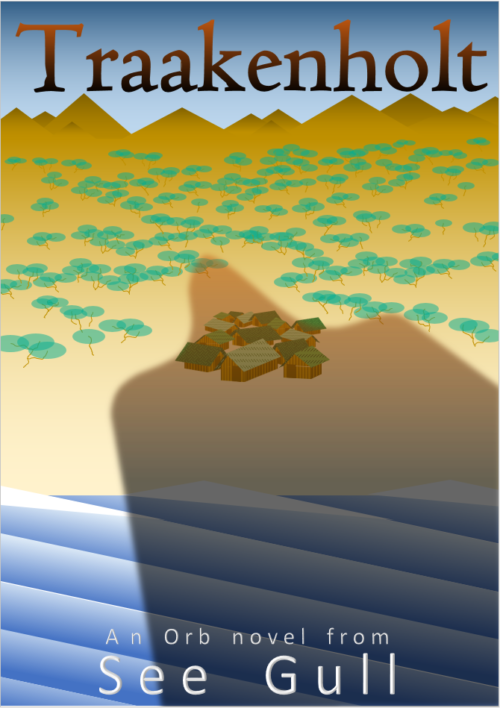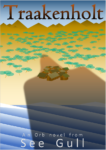 Nathan says:
Here's the problem: Nothing I see could be interpreted as signifying a hard SF novel.  You want to take the long view with series branding, and that's fine, but you've got to get readers to open the first book in the series first, and there's nothing here to tell hard SF readers, "This is a book aimed at you." (While there's also nothing that's "hard fantasy" about this either, at least it doesn't have the vibe of "definitely not hard fantasy" like is has with hard SF.)
There are other design tweaks we could go into, but until we correct the problem of the initial visual concept not being aimed at your target audience, it's all straightening deck chairs on the Titanic.
(I will point out, though, that your pseudonym is unbearably twee.  Hard SF readers are not a readership known for their endearment to such things.)