The author says:
A werewolf lives through the violence that is human history starting in medieval times and eventually finds himself working for the United States Government, they don't let him leave when he wants to quit and then he has to team up with other movie monsters, a vampire, alien, demon, and frankenstein monster, to stop an evil robot from destroying the world.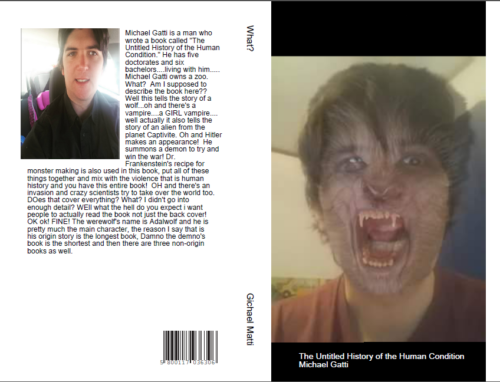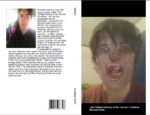 Nathan says:
No.
This looks like a tumblr meme, or something you slapped together in five minutes to display your makeup FX selfie. This will NOT sell this book, or any book.  You may think I'm being cruel, but that's the way it is: If you expect readers to spend money on, and time reading, your book, you need to demonstrate that your book is a professional production. This doesn't do it.
Hire a professional.  Even a cheap one.  The fact that you're submitting this here for critique means that you do not have the grounding in basic design needs to recognize the deficiencies in your abilities.  Just go pro.