The author says:
Welcome to the Weird Wild West. There are people here who are not as they seem and others who watch them. Supernatural and mortal alike unite to reach what peace that can be found between them as hunters can become prey and prey can become the hunter. This is their story.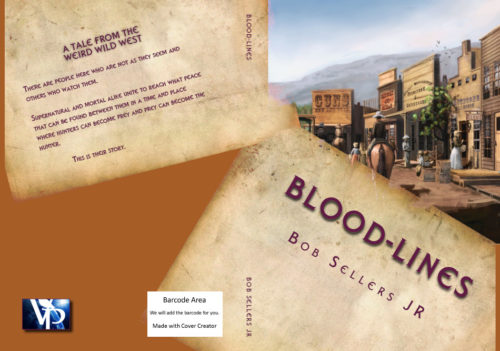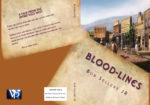 Nathan says:
Nope.
Those pre-made Cover Creator templates look exactly like what they are.  They scream, "I'm self-published, and I tried to save money on a cover!"  At least the image you chose doesn't clash horribly with the template — the diagonal of the paper background intersects in an interesting way with the diagonal of the roofline — but still: Nope.  It looks impoverished and amateur.
On top of that, the image you chose is Western, sure, but there's nothing weird or paranormal or off-kilter about it. You miss your entire audience if the cover looks like "a happy market day in the Old West."
If you just found a Western-themed photo or illustration (preferably one that concentrates on an individual or some other central image, instead of a town) and then applied a color scheme that you find on horror novel covers (stark contrasts, lots of shadows) and a distressed Western font, you've be about 400% ahead of where you are now.
Best of luck.  Other comments?