The author says:
Stressed-out lawyer Ellie dreads having another nervous breakdown. When she passes out in a museum after touching an ancient artifact, Ellie finds herself in Viking-age Iceland, certain that she's just dreaming while her over-worked body lies in a hospital bed somewhere. But after meeting sexy berserker Aron Hrossbjorn, she is thrust into a war that is more real than she could imagine. Sparks fly, but can their relationship withstand the powerful forces pulling them apart?
This is a full-length novel with paranormal elements (including shifters), based loosely on a story from the Icelandic Sagas. A sweeping romance for fans of Outlander with a Viking twist. (I have not decided on a subtitle yet, but I will be adding one to the cover.)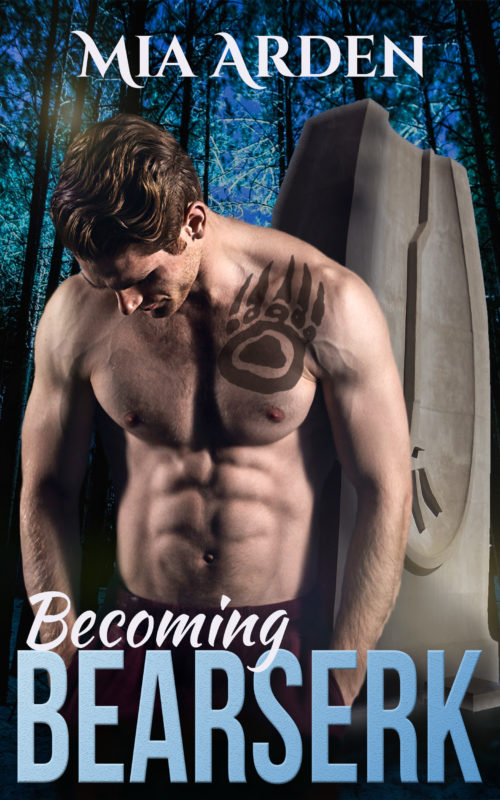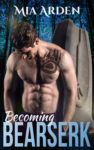 Nathan says:
Again, we're running into the fact that I'm not a fan of the genre, so everything I say must be received with that in mind.
That said: How did "man looking at his own junk" become a cover pose?  I've seen it on a dozen books, and I'm still puzzled.  My own inclination would be to have a man looking straight out, or off to the side like a catalog model, but if genre conventions mean that he has to check to be sure he's still packing, I guess run with it.
All right, useful comments:
One too many fonts.
No Viking fonts.  Couldn't one of them look at least a little bit runic?
The tattoo doesn't look like a tattoo. (If it's supposed to be a brand instead of a tattoo, that's another whole problem — I don't think brands that cover so much skin leave the skin looking so smooth.)
I have no idea what that thing is behind him, and if it takes up so much real estate it really ought to be something identifiable.
From the thumbnail, you can see that it's a little murky. I know that ancient Northern Europe was a cold, bleak place, but maybe adding some bronze highlights to his skin would help it pop.
I'll leave it to the other commenters to tell how on the mark I am with my suggestions.