The author says:
Wolf's Cross is an urban fantasy novel rooted in Norse Mythology. The series unfolds as the doom of the gods onsets. It will appeal to fans of Ilona Andrews and Patricia Briggs.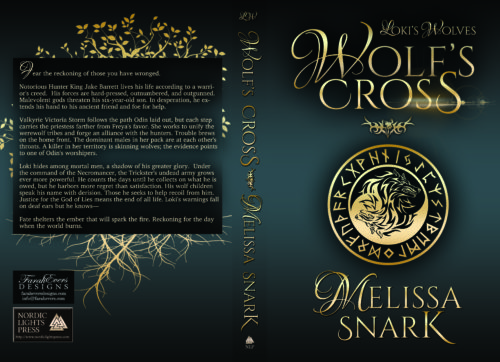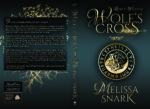 Nathan says:
It's a very eye-pleasing cover. I don't know, however, if it's going to strike your target audience as something aimed at them.
My first thought when I look at this cover is that it's a straight historical novel, a la Bernard Cornwell — not a mythologically-influenced fantasy, and certainly not something that belongs on the same shelf with Ilona Andrews…

…or Patricia Briggs:

Does your book look like it would be brought to the Barnes & Noble counter in the same armload as these books?  If not, how will your target reader be able to determine — in the split second that he or she will see your cover before flicking his or her eyes to the cover next to it — that it's meant to appeal to them?
You may think that getting more targeted cover art is gonna cost you an arm and a leg, but really, all you need (judging from these examples) is a colorful valkyrie. In fact, we recently had a cover here on CoverCritics.com featuring just such a character; the author had paid a small amount to use an artist's pre-existing artwork. A quick search for "valkyrie" on DeviantArt gives me over 98,000 results. A lot of them are manga-influenced, and I'm sure a goodly proportion are artwork that was produced as work-for-hire and is just reproduced on DeviantArt as a portfolio piece, but there will also be plenty which the artist produced for the heck of it, and most of those artists would be happy to get fifty bucks for the right to use artwork that they had made in the first place for free.
Remember: Your book cover is a marketing piece. You gotta go after your market.