The author says:
This nonfiction book was put together and published through Bookbaby within the last year. It deals with the imperative to pursue operating resources that persists among most nonprofit organizations in the public and private sectors. Featured is a strategic combination of "business as unusual" along with often equally unusual common sense, derived from the author's years as an acclaimed trainer among nonprofits. It is a workbook, if you will, for anyone in or around nonprofit fundraising, and that's a passel of people.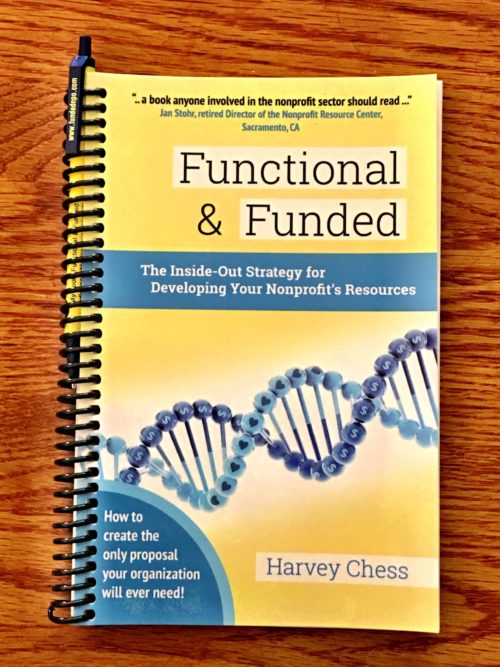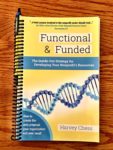 Nathan says:
It looks great to me — professional, on-topic, business-like.
If I were forced to come up with suggestions, I'd have these two:
Is there a possibility that potential readers will see the DNA and assume it's a science book?  I don't know that it's a great danger, but as a possibility…
"How to create the only proposal your organization will ever need!"  I'm not a non-profit guy, so maybe your potential readers will know exactly what kind of "proposal" you mean, but it seems a little vague to me.
Other comments?