The author says:
TYR is a space fantasy (part one in a series) that follows Kai Brecken. It's set in an undefined 'future' and takes place partly on a planet (Egeria) and partly on a spaceship. The target audience is lovers of sci-fi/fantasy/Vin Diesel. Thank you in advance!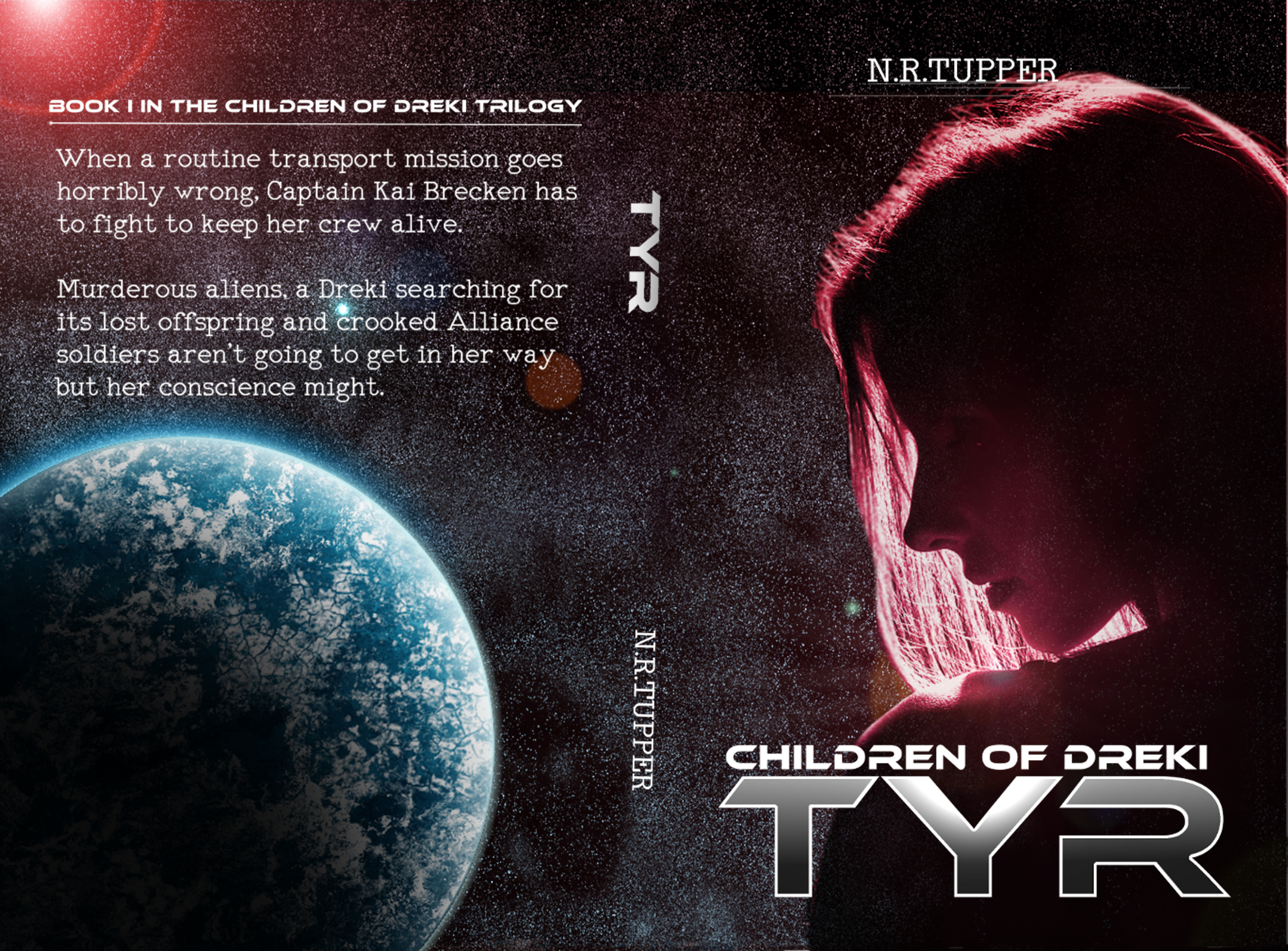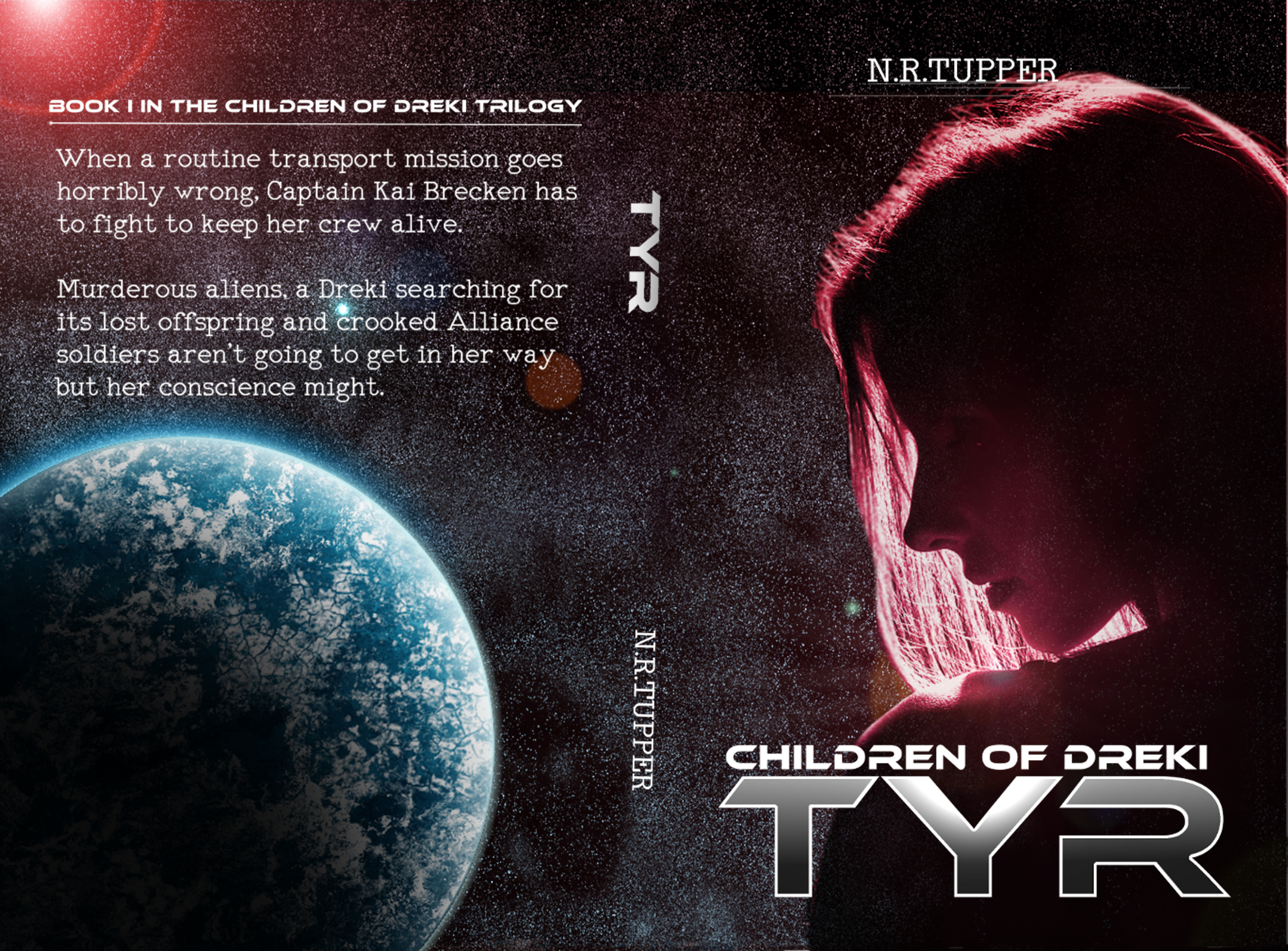 Nathan says:
No glaring problems that I can see.  Let's go to fine-tuning!
While the star-scape is visible at full size, in the thumbnail it just blends into a gray texture.  I'd suggest adding some extra stars the look like stars even from a thumbnail.
I don't think your byline needs to be so small.  I also don't think that a typewriter font is the the right font for this cover.
Back cover: The planet that takes up half the cover really doesn't need all the focus; it would be better as background. Don't you have a bio note, or a blurb, or a publisher logo that you could use to fill in that shadow-side?
Other comments?