The author says:
Growing Amaranth is a retelling of Rapunzel. Amaranth lives in a secluded cottage with her mother when she meets a young boy who helps her realize she's not as free as she thought. Her mother traps her in a tower when she discovers her friendship. Amaranth starts at 9 years old, but it follows her until she is 17. Its for YA, focused more on emotionally abused youth/adult. It is set in a fictional medieval/regency time.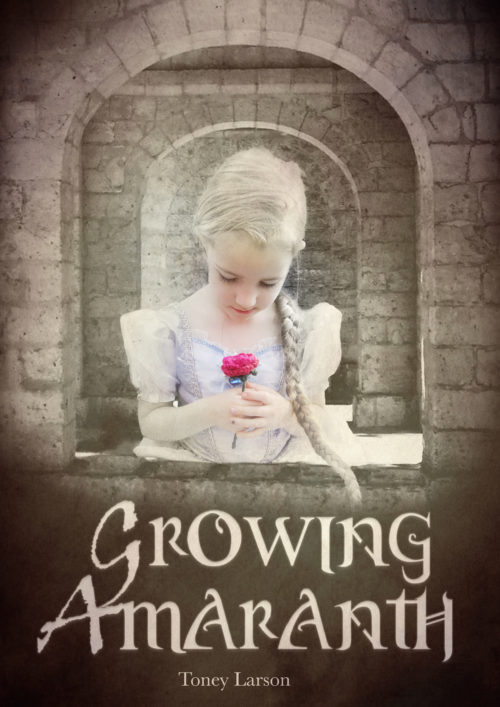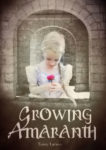 Nathan says:
It's a nice image. Let's make it pop!
It's the Rapunzel story? Make the braid longer! I don't care if it actually figures into the story. Make it longer!
Play with the contrast and saturation.  Make the picture come alive!
Why are you hiding your byline in teeny type?  You wrote a book. Be proud! You'd got that extra space along the top — put your byline there, then make the title just a bit larger to take up the space you just vacated.
Other ideas?