The author says:
"Locksmith's Journeys" is the sequel to the YA science fiction novel "Locksmith's Closet." Lachlan Smith and his immediate circle of family and friends continue their search of the future through the time portal to learn the secret of what happened to the human race. Back in the present, they learn who made the portal and why.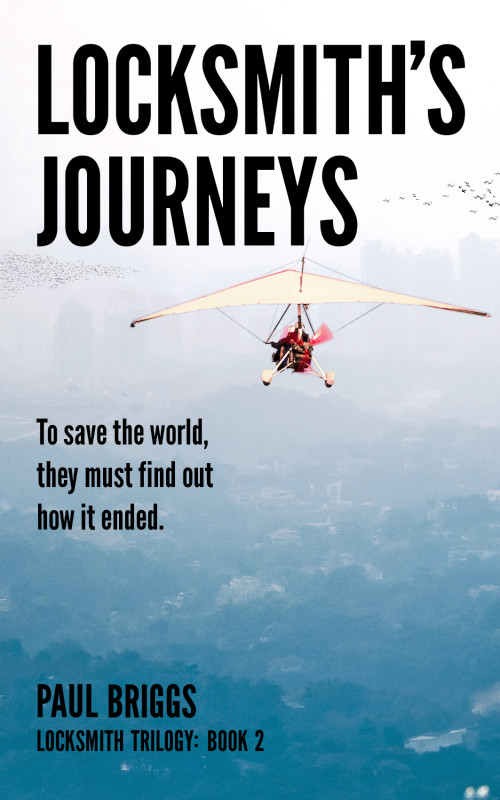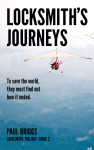 [
original submission and comments here
]
Nathan says:
Well, at least the paraglider is bigger…
It still lacks any excitement, any danger, any indication of genre or audience.  If I were to see this originally in thumbnail, I'd assume it was one of those "memoirs of my not-too-interesting life" volumes, because it all looks so peaceful.
Here's my five-minute do-over: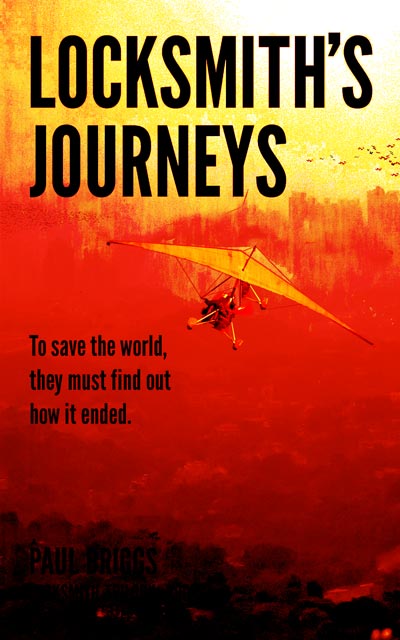 In addition to the obvious color change to a more "dangerous" hue, I also tilted the paraglider, because everything on this cover was so square that the contrast is appealing, and diagonals give an impression of instability and dynamism.
But I still don't think it's a good cover, and I don't think this can become a good cover.  You've stepped away from the human figures on your first cover, which are definitely a better way to market to your audience than a distant paraglider.  You need to do that whole "Old Spice" thing: Look at successful YA books covers, then at yours, then at other covers, then back to yours…
Anyone think I'm wrong?