The author says:
Abigail Johnston died of scarlet fever on a remote farm in Maine in 1872. On the day of her death at 19, her grieving parents posed with her lifeless body for a memento mori, a picture of the dead taken by an itinerant photographer. The picture trapped her soul in Gehenna, a place of torment ruled by Queen Lilith, Adam's disobedient first wife. A century later, David Austin, finds her photo in an antique store in rural Maine and becomes obsessed with discovering her identity. He finds her forgotten grave in a forest after an improbably lucky search. While he is holding her photo in the cool spring twilight, a woman steps out of the shadows and extends her hand to him. "Sir, I need your help." It is Abigail. She has crossed over to the land of the living to ask David to find and destroy Moloch's chalice, the supreme power talisman of the shadowy demon Aamon to prevent his consort Queen Lilith and her children, the Lilim, from annihilating humankind and occupying Earth. Abigail's touch creates a psychic bond between them which grows ever stronger. David, fighting to overcome self-doubts, searches the world from Jerusalem to Idaho, following a gossamer trail of clues while being pursued by the Black Sun assassins. He is aided by a secret brotherhood founded by Moses dedicated to the destruction of the Lilim. In a classic hero's journey, David realize his hidden courage, and risks everything to succeed.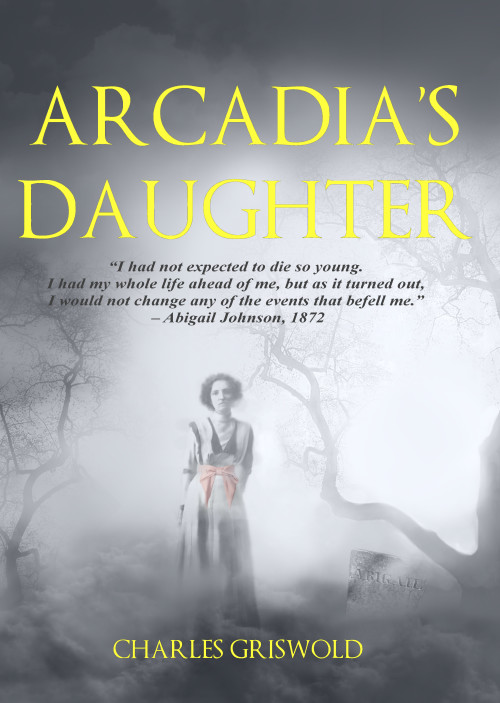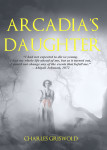 Nathan says:
Aside from the gravestone, the historical photo of the girl is well composited into the foggy background.  My real complaints are:
1. Ditch the character quote.  It's a lot of words that doesn't actually tell us anything about the story.
2. Waaay too much empty space. There are lots of covers that have small focal figures on them, yes, but they either have a detailed or meaningful background or surrounding that conveys useful information, or isolate the character so starkly that the white space around them carries weight. Yours does neither.  You could trim it down to this size…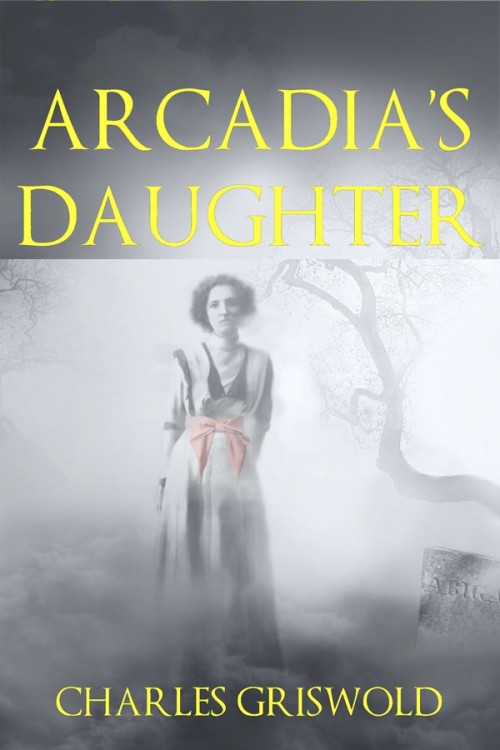 …and lose absolutely nothing. This also lets your name be larger because, hey, you wrote a book — there's no reason to by shy about it.
Also, a slight drop shadow or dark halo would make the yellow title stand out against the pale background.
(I know it's not germane to the discussion of your cover, but your "elevator pitch" needs plenty of work. It takes forever to get to what the actual meat of the story is.)
Other comments? (Only about the cover — I don't want the entire thread to be dominated by a discussion of the description.)