The author says:
Book two in the middle grade Young Marian series. Deep in the serpentine caves beneath Nottingham, a plot unravels, its sinister tendrils threatening to ensnare Marian's father in dark accusations of treachery. With her home under a blanket of suspicion and the long shadow of Prince John looming over them, fourteen year old Marian and her best friend Robin seek to uncover the true culprit behind the mysterious theft of the crown's gold. Her quest to catch the thief and prove her father's innocence leads Marian on a chase through the heart of Sherwood Forest to the bowels of Nottingham Castle. Events unfold rapidly and the villainous Lord Ranulf hovers ever in the background, whispers and lies at the ready. As he weaves his web of deceit, Marian begins to worry that her own impulsive actions may play a part in destroying her father and everything she loves.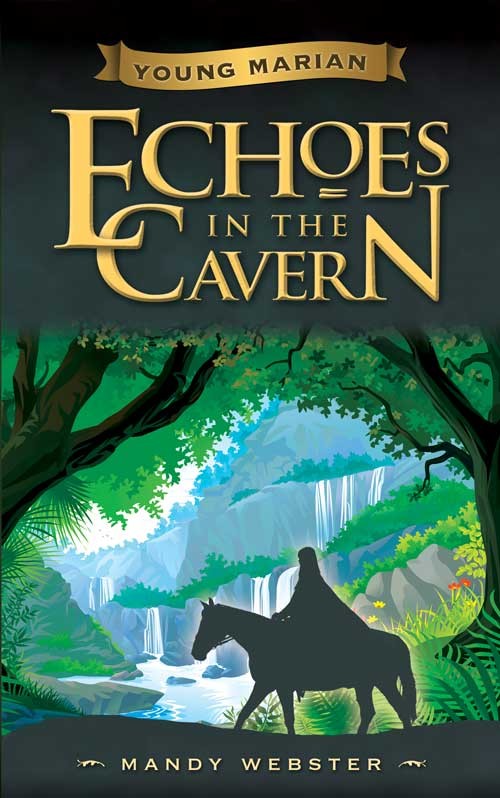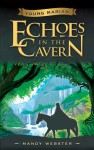 Nathan says:
As this is the second volume in the series, I looked up the first one to see what elements were already established for branding.  My comments are divided into those specifically for Echoes in the Cavern, and for the series as a whole: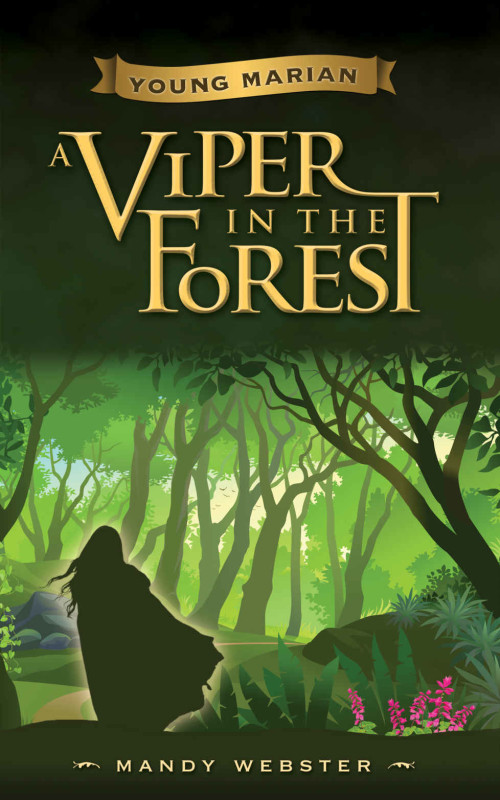 Comments specifically about Echoes in the Cavern:
It's very professionally done.  I think the only things I would toy with changing are:
Somehow, I don't think the lighter color behind the title works as well.  Maybe it calls attention to the lack of illustration up there; I dunno.
The title seems marginally harder to read.  That could be because of the overlap between E and C, confusing the order in which the words are to be read.  Again, I dunno.
Comments about the series branding:
I like all of your elements.  I wish the titles were larger (after all, it's not like you'd be obscuring the illustration behind the title — it's just dead space), and I especially wish your byline were larger.  Let your fans know it's another Mandy Webster book!
Any other comments?