The author says:
What happens when a book-smart Jewish girl who haunts museums falls for a street-smart Latino guy who creates radical in-your-face artwork? Author Erica Miles invites you to take a trip back in time to the 1960s art scene in Brooklyn, New York, to find out.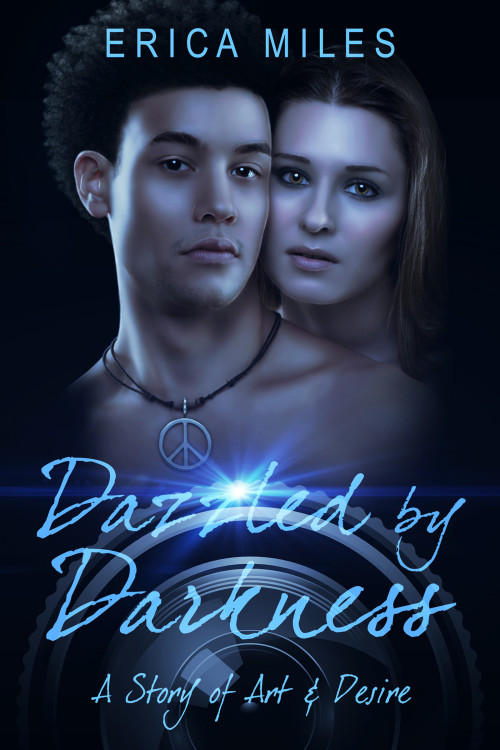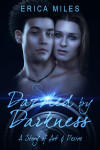 Nathan says:
If I were to see the cover without the description, I'd assume it was a paranormal romance.  (Not the kind with alpha wolves and shifter bears, but still.)  The color scheme and sparkle definitely buy into that otherworldly vibe that the "reincarnated psychics in love" novels cultivate.
Where's the '60s in this?  Yes, he's got a peace sign around his neck, but it doesn't really draw the eye, and it's invisible in the thumbnail.  But you could do so much with the color scheme, the font choices… Heck, it's a book about a radical artist.  Show me some radical artwork!
(Also: The guy's hairline makes it look like his 'fro wig is sliding off his head.)
Anyone think differently?