The author says:
The book is designed for the Christian who longs to love God with all their heart but needs a little help. This is the first in a series and focuses on spending time with God in prayer.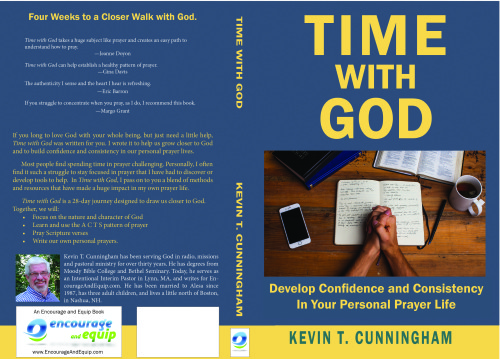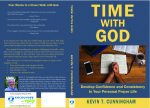 Nathan says:
There's nothing wrong with what you have here.  (Well, it does seem like a lot of text on the back cover, but…)  But it would be easy to make it so much better.
If I were to look at the cover without reading the text, I'd assume it's a nonfiction book (check) of an instructional variety (check) about time management (sorta check).  But I would assume it to be dry and functional.  Where's the joy?
Here's what I'd do:
Add some slight texture to the blue background.  I'd probably play with it so it was really only visible at the edges.
Change the font in at least a couple of instances — the word "God" and the byline.  It doesn't have to be a big, flowery cursive that's hard to read, but something with a bit more elegance and beauty.
Other suggestions?