The author says:
This is a psycho-drama about the eight (almost nine) year old Aaron, who's been locked away in a mental asylum for several months now for what he did to his classmate Marissa. His story is told in a series of flashbacks as he gradually gains the sympathies and friendship of his assigned caseworker Dr. Catar explaining how and why he engaged in the rebellious behavior that got him institutionalized. Dr. Catar then faces considerable opposition from his superiors as he comes to believe Aaron does not belong in the asylum and starts campaigning for him to be released.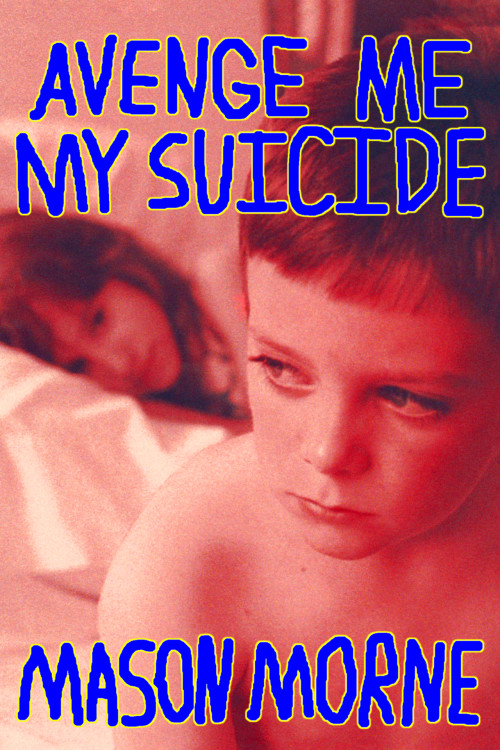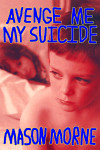 Nathan says:
First up, this crowd may be over-sensitive to this kind of thing (thanks to the discussion surrounding previous covers), but the first impression I get is one of the morning after an eight-year-old one-night stand.  I don't know if child-sex figures in your book, but whether it does or whether it doesn't, featuring an image indicative of it on the cover will probably drive away a lot more readers than it attracts (and those it attracts will probably be attracted for the wrong reason, because ew).
I don't mind the childish hand-drawn type because it's actual hand-drawn type, not a pre-made font that tries to imitate hand-drawn type. However, I would definitely blur or otherwise soften the edges so that it looks less like it was drawn digitally.
Not technically a "cover" comment, but I question whether an eight-year-old would use the arcane grammar of the title (unless the eight-year-old in question were a pre-pubescent H.P. Lovecraft).
Of my three comments, I think the first one is by far the most important.  Unless there's another shot from that same photoshoot in which the boy is at least wearing a shirt, I would advise you to scrap it and find an unrelated image which doesn't have that same "ick" factor.
Other comments?