The author says:
The Internet suddenly disappears. Now a systems analyst from a dying newspaper, a clueless gamer and two hipsters are all that stand in the way of anarchy in this comical adventure. Targeted to YOUNG ADULT/ADVENTURE genres.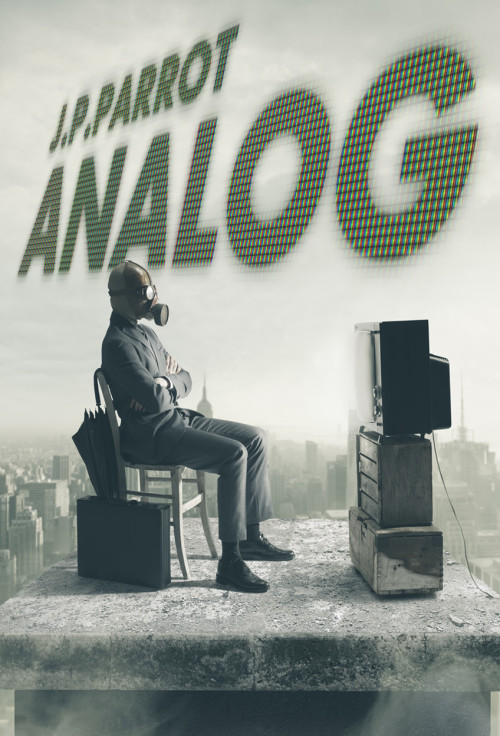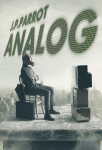 Nathan says:
This'll be short, because I love it.
My only concern is that there's nothing about it that suggests "comic adventure" — and given how grim most post-apocalyptic dystopian YA yarns are (leavened only by some rebellious teen romance, naturally), I think that would be a great selling point.
I know that in DVD marketing, a big red title against a white/off-white background immediately means "comedy" to most people.  That trend doesn't seem to be nearly as prevalent in book publishing, but it's still worth a try; what if the CRT letters of the title (and I love that element, by the way) were red?  That would also help the cover "pop" at thumbnail size.
(Part of me also wants to see a bowl of popcorn on the man's lap, but changing that photo composition is probably out of the question.)
So, specific suggestions sought: How to play up the comic elements of the novel?