The author says:
Contemporary romantic suspense set in Africa. Will appeal to readers of JA Huss and Alessandra Torre. Falling for my hot billionaire boss and his hunky Black lover should have been enough trouble, but the bad guys struck again. They took Kane and his fate was up to me. Unless I returned to my captors, our threesome might remain incomplete — permanently. The deeper I went into the mystery of West's business in Africa, the more I feared the truth. Did he really care about me, or was he using me in his dangerous game? Did the two of them want me as much as I hoped, or would they send me home if I made another mistake? And could I remain untouched through a second abduction? This is the third and final episode of the Billionaire First Boss Menage Suspense serial.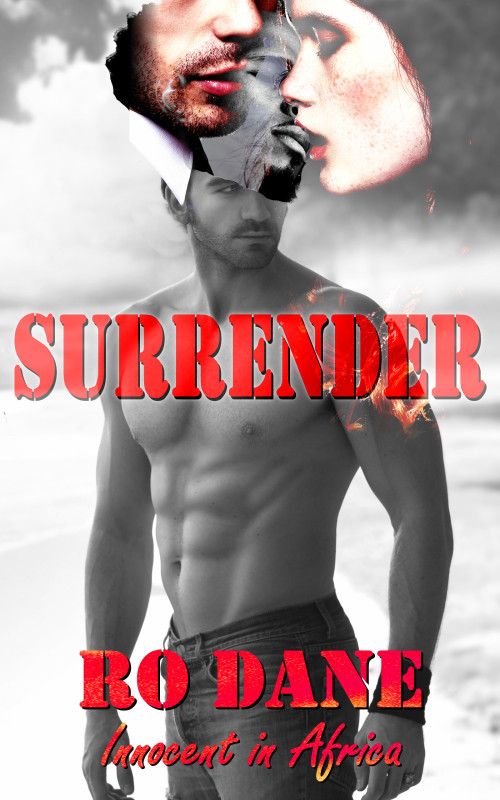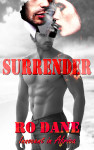 Nathan says:
So even though this is the third of a series, I'm not going to take into account any branding continuity from the two preceding volumes.  If we come up with good design ideas here, you can reserve-engineer it for the earlier books in the series.
The thing with billionaire romance novels (and now we're already deep into a sentence that I never thought I'd type) is that there are so many of them.  I can't look at a "free books" or "books on special" bulletin without seeing at least one.  That means that, in a glut, your cover needs to stand out, or at least hold its own.  Here's how I see them doing it:
Color.  Not just a color, but vibrant technicolor — deep, rich hues.  I don't think that the monochrome photo with red type you have here competes.  The only place on your cover where color comes to the forefront is where you have, confusingly, three faces overlapping for no discernible reason.  Confusion isn't hawt.
Romance.  Just about all of them have some incontrovertibly romantic imagery, and some of them eschew any subtlety altogether.  Compare that to yours; yes, there's a shirtless hawt guy, but he's just standing outside.  There are no dramatic shadows, no deep skin tones (except, again, in the confusing overlap of faces).
Fonts.  I suppose that stencil fonts might work in a military-themed romance (if supported by the other elements above), nothing about your description suggests that stencil fonts might be appropriate to this story.  And the handdrawn font below it absolutely needs to go. (While we're at it, dividing the title and subtitle with the byline is a really bad idea.)
Sub-genres.  We've all seen them: romance novels which don't just divide themselves into Regency or contemporary or paranormal or romantic suspense, but super-granulated sub-sub-genres: "Taken by the Alpha Billionaire Shifter, A BBW Polyamory Pregnancy Mindswap Romance." I think the reason behind this (well, the most defensible reason) is that, in picturing sex, readers are very definite in who they want to imagine humping who.  Your description mentions a black lover, and the whole thing's set in Africa; do you think you should maybe include a black person somewhere?
Sorry if this seems overly negative, but as I said, the subgenre you've chosen is one in which readers have no shortage of reading options.  Is your cover going to grab the attention of the appropriate reader, versus the five or six other covers that reader will see at the same time at the bottom of the Amazon page?
Other thoughts?