The author says:
Spacelore is a collection of sci-fi short stories, all with a common theme of space travel (in various ages, modes, etc.) It pays homage to the sci-fi paperbacks of the 1960s-70s (Ace, Pocket Books, etc.) The art is licensed, the layout is mine (author).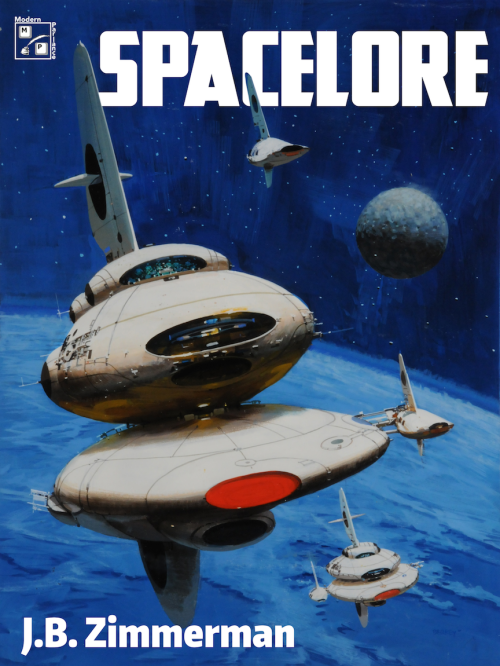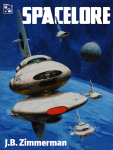 Nathan says:
I have no complaints about the artwork, obviously.  It's good art, and a good choice.
You've also chosen a good typeface for your title — stylized, but readable.  I think having the publishing company logo up in the left corner, and nudging the title over because of that, calls to mind comic books more than paperbacks; I'd extend the title across the top, then place the logo either on the right under the title or in one of the bottom corners.
I think you miss a bet by not using the same font for the byline. Center it, enlarge it, and let the world know you wrote it.
I also think that a short description — "Stories of Space Travel" or something" — would not be amiss.  Most readers assume that a book sporting nothing but a title and a byline is a novel; you should correct that from the get-go.
Good work!  Any other comments?