The author says:
This is a coming-of-age slice-of-life romantic black comedy set in the year 1969 of an alternate timeline. This story follows the strange love life of fourteen-year-old Heinrich Kennedy, product of the Greensboro Lebensborn Institute, as he gradually comes to terms with being attracted to both a boy and a girl from another Lebensborn Institute that he met while attending the Stonewall Rally in New York. The institute authorities don't mind his interest in Rolf Heisenberg, but their records indicate that Emma Monroe is biologically his half-sister. To make matters worse, their attempts to steer him away from Emma and toward the recently-turned-eighteen Rolf are thwarted when Rolf is suddenly drafted into Germania's brutal Pacific War with Premiere Lysenko's Soviet Bloc forces in Japan. In chapters punctuated with various pop cultural references (such as the lyrics to the first verse of "In The SA Now" by Aryan Dorfbevölkerung), we get a personal perspective of life in a world in which Nazi Germany won World War II due to Ernst Röhm's rise to power as its Führer after Sturmabteilungnacht. This story is aimed at readers of Harry Turtledove alt-history novels who might appreciate something a little lighter and softer in the same genre.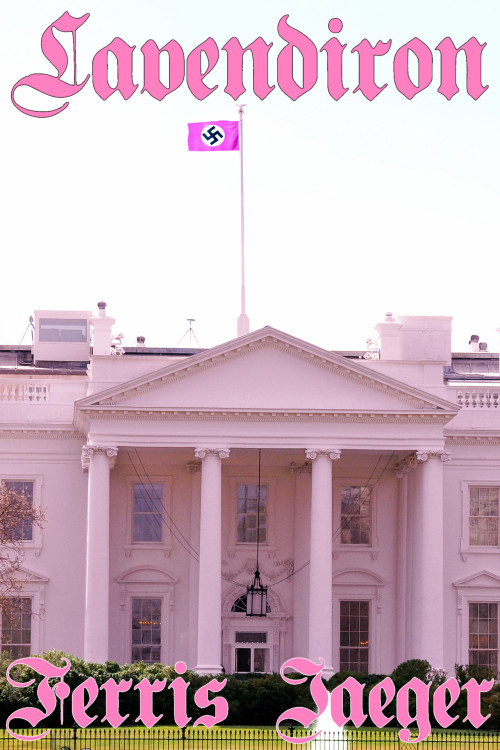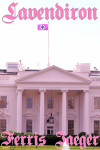 Nathan says:
A black comedy alternate-history Nazi love triangle? I can totally get behind that.
The problem with your cover is that it's too subtle.  Readers will pick up on the swastika over the White House, sure (well, maybe not in the thumbnail) and the Germanic script, but it'll be at least a few seconds before the pink tones and "Lavendiron" can come together in their minds… and they still won't get it.
I mean, this is Springtime For Hitler with teen angst melodrama!  Go big or go home! And I think on this one, because this doesn't match any conventional genre, you can't just pull together a cover with imagery familiar and appealing to that genre's readers.  I think you're gonna have to spring for a custom cover on this one.
In fact, I know just the guy.  Let me see if he's interested, and then I'll give you his contact info.