The author says:
The first in a series of stories featuring covert operative Alexandra "Alex" Granger and her off and on lover/partner Marcus Kane. In THE ASSASSIN'S BRINK, former Delta Force operator Alex Granger is recruited by the Central Intelligence Agency for an off-books mission in Iraq to assassinate ISIS commander Abdul bin al Kamal–formerly known as Lt. Cdr. Kenneth Monroe, a Naval Intelligence officer. But nothing is what it seems when Alex finds herself ambushed and nearly killed by a CIA strike team. Wounded and on the run from her own country, Alex calls upon the one person she can actually trust: Marine sniper Gunnery Sergeant Marcus Kane. Now the duo face off against a shadowy cabal working within the CIA who want nothing more than to end their lives and keep their existence a secret.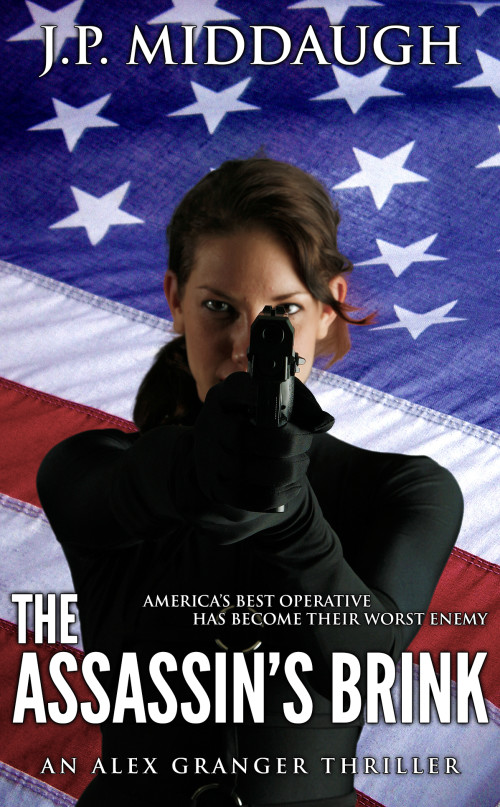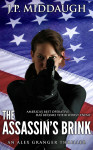 Nathan says:
Very professionally done.  My main complaint is that it's aggressively generic: Flag, assassin, even the fonts chosen, all look calculated to be an indistinguishable thriller.
If Iraq is a major setting in the book, I'd try tinting the image with a sandy color/texture, both to indicate more of the story contents and to give the illustration some distinguishing factor.
Also, if the assassin photo extends down further, I'd try bumping her up on the cover to give more room for making the title larger without obscuring her hands.  And, as I said, finding variations of the fonts that aren't as generic.
(One other point: "America" is singular, so "America's Best Operative Has Become Their Worst Enemy" doesn't make sense unless "Their" refers to something else entirely, which is confusing.)
Other ideas?