The author says:
Senana Sa'z Rays has always been angry. Since the day he hit puberty an unholy rage festers in him threatening to destroy everything he loves. It ultimately gets him imprisoned on planet Indiku for a sentence of five years to harvest in the Leeri flower fields. Sena didn't expect to be taken by a blue dragon, or what they would end up meaning to each other. There is a race against time for the two, and they'll have to find a way to survive when everyone is trying to kill them.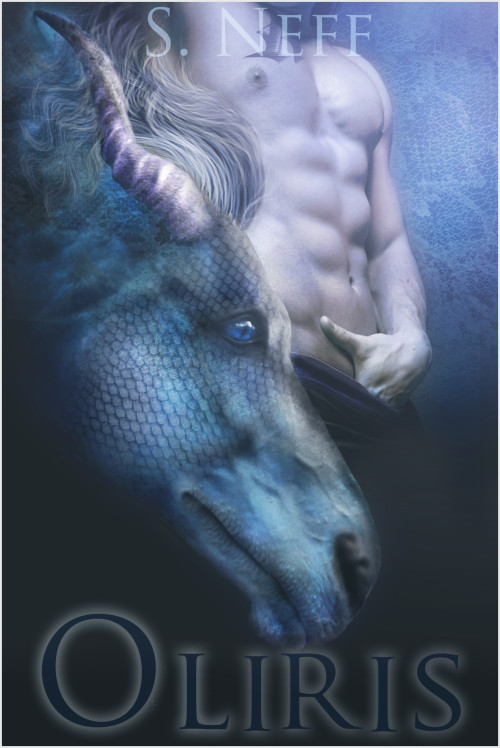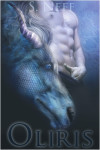 Nathan says:
I should preface all of my comments by saying that I am definitely not the target audience for this book.
That said, I like the cover in thumbnail.  The restrained and focused color palette brings together what could otherwise be two unrelated images.  I think the type is a little too restrained, and could benefit from higher contrast.
When seen at a larger size, however, the cover presents a lot of problems.  First is that the dragon pretty clearly has a horse's nose.  In fact, it was only when I looked at the description again that I realized I was supposed to be seeing a dragon, not a mer-horse or something.
And the guy's hand down his pants… combine that image with the horse, and there are clear implications of bestiality that are hard to ignore.  Unless your male protagonist is actually a model-turned-pornstar, get his fingers out of his britches.
There are other areas that need improvement — the single nipple that looks like an eye, the tattoo that intrudes on the byline, the odd glow that defines the edge of the horse/dragon's nose — but those are the two largest ones I see.
Other comments?