The author says:
Athanor Griffin and Violet spin across the galaxy, following his risky plan to solve the worsening portal crisis. Failures of the interplanetary portals sever transport, leaving people to starve without vital shipments of food. In the inevitable battle with their enemies among the Grand Masters, Violet and Athanor must recruit allies and overcome their personal nightmares.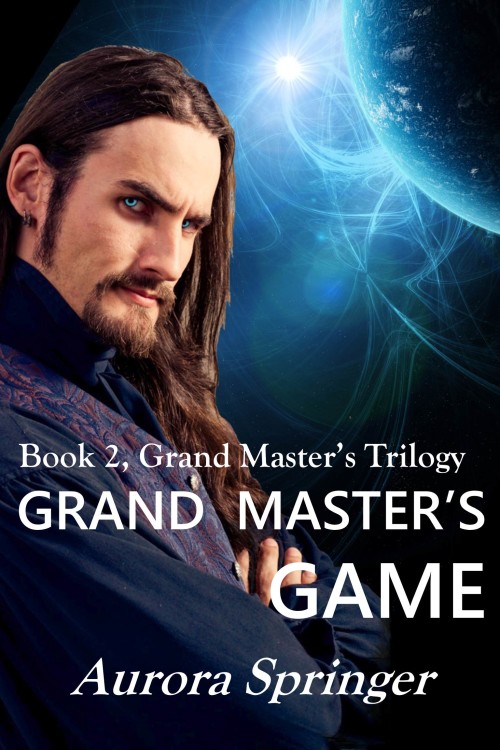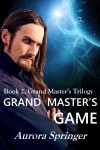 Nathan says:
What you've got here is a sketch, roughing in the layout of both images and type.  Now you need to step up for the finishing touches.
The male figure: The fact that his skin shows absolutely no blue highlights keeps him entirely separate from the background. Also, I know that hair is a pain in the ass, but the crisp edge on the back of his head and the fact that the blue background doesn't show through his hanging locks make it even more apparent that he's an external element.
The fonts.  The title is boring, and the italics on the byline is unnecessary.  I can understand wanting something bold and solid for the title, but there are plenty of bold and solid fonts that aren't as run-of-the-mill.
Hope this helps. Anyone else?