The author says:
When Bo, a grieving widower, meets Gabby, he's struck by her beauty, grace and laughter that wash over him like the sweetest song in heaven. Gabby is unlike any angel ever dreamed of—evil has no strength against her and the dark one and his minions are no match for this warrior of God.

What if You Knew Your True Love Was Meant for a Higher Calling?

Bo is a widower, trying to raise two kids by himself. His life is changed forever when he meets an angel in a black dress and a pair of killer stilettos. Little does Bo know at first that his new love, Gabby, doesn't just look like she's from heaven, she is God's messenger. Gabby isn't just a pretty face. She can also be an avenging angel, striking down anyone trying to block God' plans. But, when the biggest obstacle to Gabby's mission surfaces things get dangerous and complicated fast. As Bo and Gabby race forward on a crucial mission, Bo learns the healing power of love, but also becomes more attached to Gabby. She is everything he has always been looking for. Will Bo's determination to get what he wants ruin not only his future, but also all of mankind's? This story of peace, love, and hope will show every loss has a purpose and that no sorrow is forever.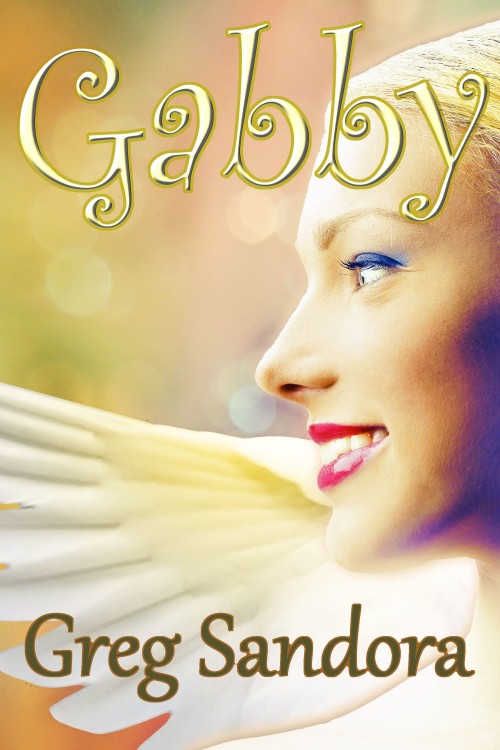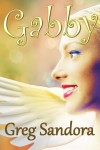 Nathan says:
It's a very pleasant image. That said, I'm getting more than a little bit of "suspense thriller" vibe from your description that I don't see reflected in the cover.  Would a cover with more contrast help convey that?  Maybe not quite so broad a smile on her face? I dunno, because I can't really tell how much of the appeal of the book comes from the suspenseful part.
The only technical issues I have are:
1) The selection edge on the top of her hair is too distinct; blurring that out will keep it from calling attention to itself.
2) The title looks fine at full size, but fades out for the thumbnail. That might solve itself if you use more contrast in the art behind it.
3) I have bad reactions whenever two different script fonts are used together.  In this case, I'd say to keep the ornate font for the title, and change the byline into something non-italic.
I have to admit, I'm not really the target audience for this kind of book, so I'll have to supplicate other input even more than usual.