The author says:
Genre: Horror Synopsis: Nobody saw them. Nobody cared. They were the perfect camouflage. It used them to hide in plain sight as the world walked on. Dan saw them. He looked up and saw the invisible people, and when he held out a helping hand, It latched on.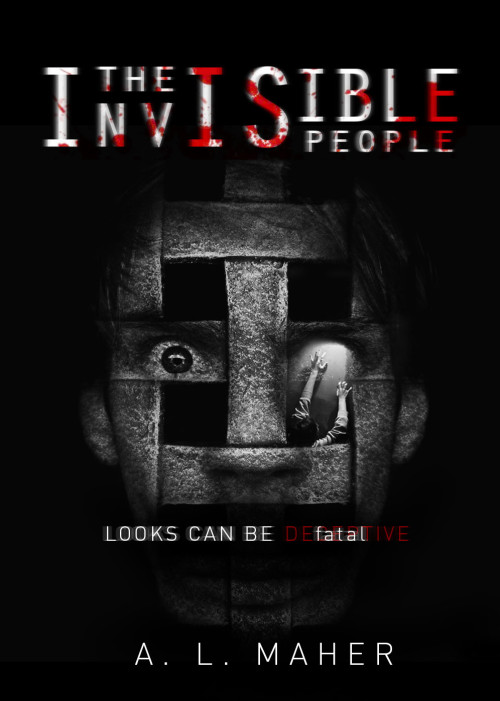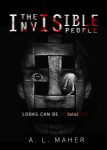 Nathan says:
Conceptually, it's a very strong cover.  I think some fairly minor tweaks could yield huge dividends.
Think about small revisions to the layout. If you concentrate on the thumbnail instead of the full-sized image, some of the weaknesses jump out at you: There's an awful lot of black space that isn't doing anything, the gray tones in the central graphic tend to merge together (you can't even tell that the chin is there under the tagline), and the byline is awfully small for no good reason. If you enlarge the face (and let some of the forehead slip under the title to give room for the chin at the bottom), increase the contrast especially on the chin area, and double the size of the byline, I think the cover will have twice the "first glance" impact.
I don't think the horizontal blur on the title has the effect you want it to have. My first reaction, and I'm pretty sure this is common, is to rub my eyes in case my danged allergies are clouding my focus.  I'm also not sure the red splatters work well — they make it harder to immediately read the title, which already has a creative but counter-intuitive layout working against easy readability. (Speaking of that layout, it places an inadvertent emphasis on the "IS" of "INVISIBLE." There are also some kerning issues.  One thing I would try, to see if it's easier on the eyes, is reducing the "I" of "IS" to three-quarters its current size, anchored along the bottom baseline, and then do the same to the "S" but anchor it at the top. Just a thought.)
Also, regarding the tagline: I think the phrase "Looks can be deceiving" is more familiar to most people.  When I tried to figure out the word behind "fatal," I read it as "Looks can be defective."  Red against black is surprisingly difficult to read.
(As an aside, I think your synopsis tries to hard to be mysterious that it ends up being too fragmentary to be enticing. But this site isn't really for criticism of synopses.)
Other comments?