The author says:
A frank and hilarious guide to every man's mind-numbing nemesis: Shopping. Guys: spent one too many Saturdays marooned at The Mall? Rejuvenate your manhood with the Shopping Survival Guide for Men. This indispensable sanity-saver exposes the hidden history and insidious psychology of shopping (Hint: it's crazy), plus cool-headedly guides you through the treacherous, credit card-melting mazes of shoes, handbags, lingerie, fitting rooms and more.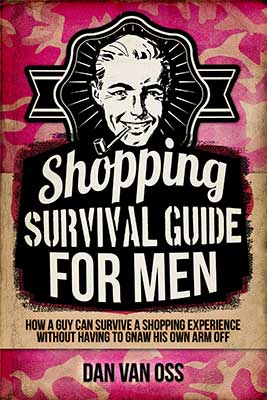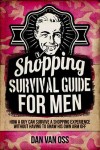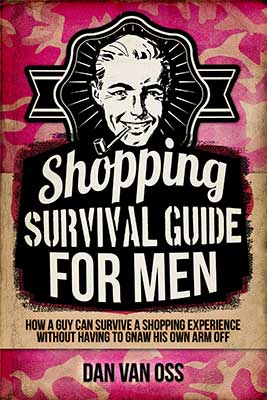 Nathan says:
Witty and engaging!  Only two thoughts:
Go ahead, make your byline bigger. You've got the space.
The smiling head with a pipe immediately makes me think of "Bob" from the Church of the Subgenius. If that's a conscious reference, great; if not, you may want a slightly different image — say, with a hat?
Other comments?