The author says:
This story teams up better and lesser-known literary characters in Steampunk alt-Victorian London. They seek to uncover and overthrow a rising slave empire setting England on its ear and threatening to turn the social order on its ear. From the Indian jungles to the New England countryside they come to end a nightmare of disappearing souls. Lovers of Victorian Literature and movies like the League of Extraordinary Gentlemen and recent Sherlock Holmes movies will enjoy this airship ride to adventure.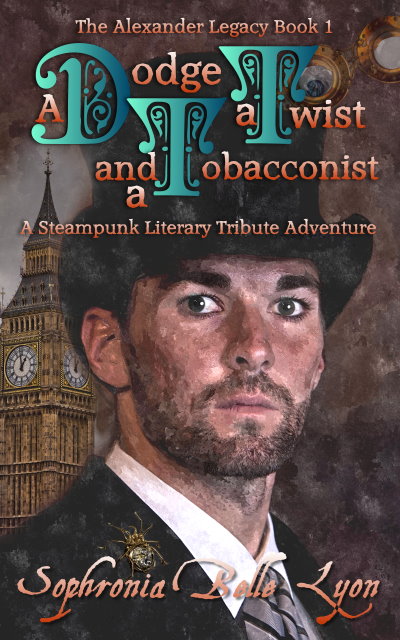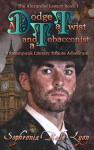 Nathan says:
it's certainly got the Victorian/Steampunk vibe going on!
A few things:
– While the way you've arranged the words in the title is clever, it crosses the line into making it difficult to decipher. The eye naturally flows from "Dodge" to "Twist," then has to go back to catch the "a" before "Twist." The same thing happens with "Tabacconist" — the "a" gets left out.
– Even with the filters on the main image, it's pretty apparent that it's a touched-up digital picture. Filter harder!
– At thumbnail size, most of the image elements that say "steampunk" get lost.  We see the face, but not the hat lost behind the type, and the Victorianity (is that a word?) of the type is less recognizable. What can you do to make the genre more immediately identifiable from the thumbnail?
– Given that the face is one we (presumably) aren't expected to recognize, you could reduce the space the head takes up, leaving you more room to space out the words of the title and make it more readable. Just a thought.
– The readability of the byline fades out in the middle (because of the gentleman's white shirt behind it). If you're not moving things around on the cover, then I think the byline needs more of a border or outline.
Other thoughts?