The author says:
The newlywed Don and Denise Richards get their minds swapped with those of his son Jackie and her daughter Jaymee respectively while their Caribbean honeymoon cruise is lost in the Bermuda Triangle. No matter what they try, they can't seem to find a way to swap back! Now what will they do? "We Can't Rewind" is the latest prospective title for this paranormal romance. (Before you ask, yes, that's from the lyrics of "Video Killed The Radio Star" by the Buggles, though it has only the most tenuous association with this story.) The prospects of coming to an agreement with traditional publishers so far are looking rather poor, so it seems I will have to design and publish the whole book myself; I still plan to get a professional artist to redraw the final cover, however.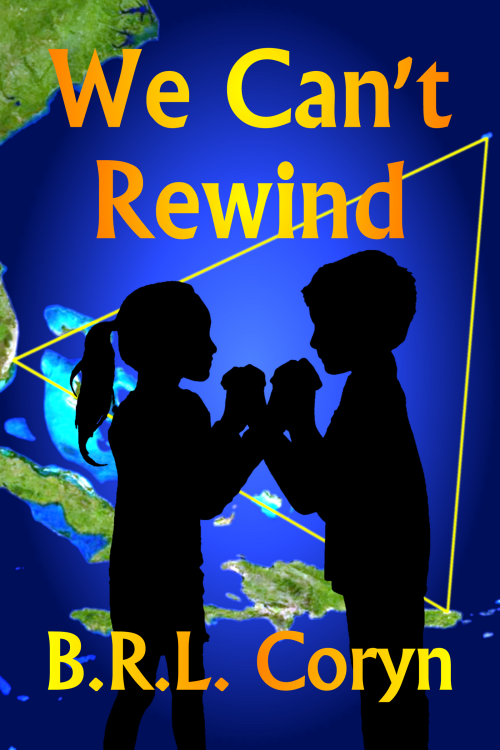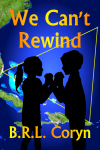 [previous submissions and comments
here
and
here
]
Nathan says:
The cover is definitely evolving. Much clearer, brighter, easier to process.
That said, it's still not sitting right with me somehow. It's a (very strange) love story, but I don't get that from the cover. I'm guessing from the description that there's a certain amount of wacky comedy a la Freaky Friday, but I also don't see that in the cover.
You said that, as independent publishing is looking more likely, you "plan to get a professional artist to redraw the final cover."  May I suggest that a professional graphic artist or designer is worth more than his ability to draw what you tell him?  You seem very attached to using certain elements to market your story, but maybe you should have a graphic professional read the first few chapters and tell you how he would market your story.  You might be surprised (pleasantly).
Other comments?