The author says:
A virtual world perverted. An ancient threat looming. A spunky elf pantsless. Industry giant Tornado Tech Games has just released their latest masterpiece, the massively multi-player online role playing game Annals of Gentalia and Anders, the honest elf Night Ranger is pumped to explore its most secret depths. But things are not always how they seem in the virtual world and when the elf accidently breaks into the hidden code of the game, his play experience is forever altered. Adapting to a game world where the once normal monsters have become charged with sexual energy, Anders sets off on an epic journey to save his own ass. As the world quickly plummets into chaos around him, a vital question lingers over the world. What kind of avatar would willingly release a horde of sex crazed monsters into the world? More importantly to Anders though is his own personal question, when am I finally going to find some new pants? Title: Breakers of the Code Genre: Elfrotica (A mix of fantasy & gay sexyness that does not take itself seriously) This is one on my cover ideas for this book. It is at a publisher right now and I am waiting to hear if it will be published by them, but I still am working on ideas for the cover anyways. I am not sold on the 'Book one' part. It may not be needed. This cover does contain one element that must be on any final cover though. A key plot point: Elfbutt.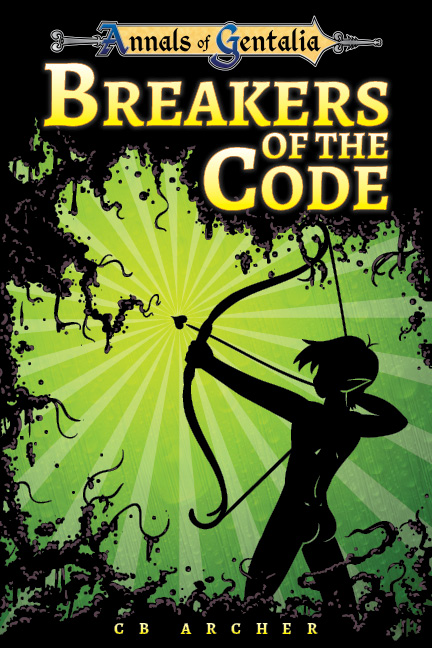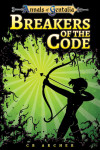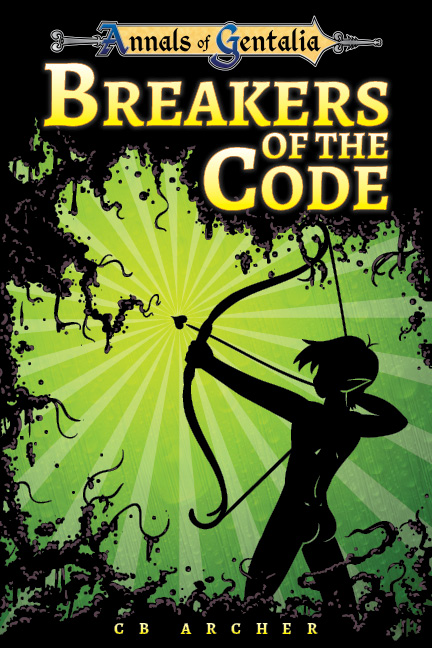 Nathan says:
It's a technically good cover, but it just looks like a straight (in at least two senses) YA fantasy. It's missing two elements that need to be there in much greater quantities according to the description:
Funny!
Sexy!
I mean, come on — "Elfrotica"?  This is way too reserved for that! Accentuate that elfbutt — I should be able to see the buttcrack in the thumbnail! Go all out with the exaggerated fantasy font! Make the monster a lot more obvious and cheesy!  Turn it up to 11!
(Unless everyone else says I'm wrong, of course.)