The author says:
The newlywed Don and Denise Richards get their minds swapped with those of his son Jackie and her daughter Jaymee respectively while their Caribbean honeymoon cruise is lost in the Bermuda Triangle. No matter what they try, they can't seem to find a way to swap back! Now what will they do? This is a paranormal romance novel. Again, this is just a scratch cover. After all the helpful suggestions for the first scratch, I'm very nearly committed to hiring a professional to draw the final product.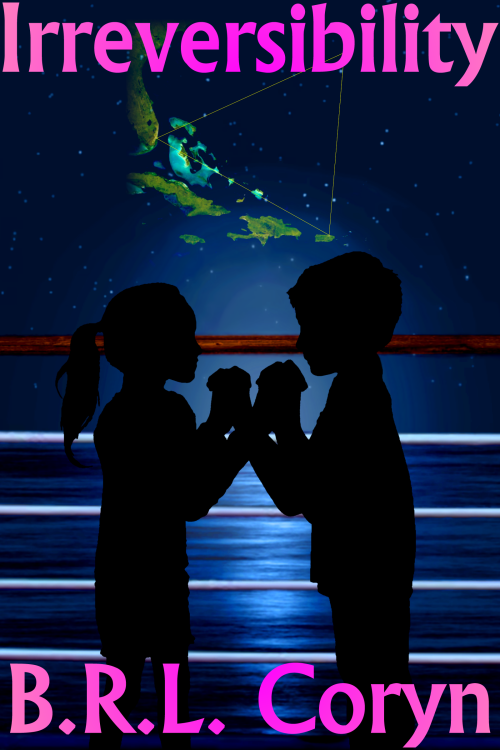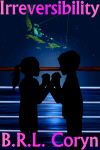 [original submission and comments here]
Nathan says:
It's certainly a much clearer and easily read image this time, and I think it will avoid the "creep vibe" that so many commenters were getting from the original cover. (I didn't get them myself, but it might be because I'm as pure as the driven snow.)
I think you can more easily see from the thumbnail the issues that remain:
1) Having the title slightly smaller than the byline seems odd. Obviously the length of the title word determines some of the sizes used; I'd try using exactly the same size of type on the byline, thus making it slightly smaller, and see if that looks better.
2) The Caribbean islands become nothing but a confusing green blotch in the thumbnail, and the Bermuda Triangle is lost completely.  I'd say there's no benefit to leaving the starry sky to the left and right of the islands unused; expand the map and thicken the lines of the triangle.
3) The contrast is kind of murky at thumbnail size; I know it's a night image, but you can still accentuate the brights and darks more to make it more easily readable.
Of course, this is a cover that will probably receive plenty of divergent opinions in the comments. Have at it!