The author says:
This is a book that teaches freshman college students about computer programming. The title is long, but I am stuck with it. Because the title is long, I thought a picture might clutter the cover too much, so I chose a background texture. If the texture is a bad idea, please help me with suggestions. Thank you.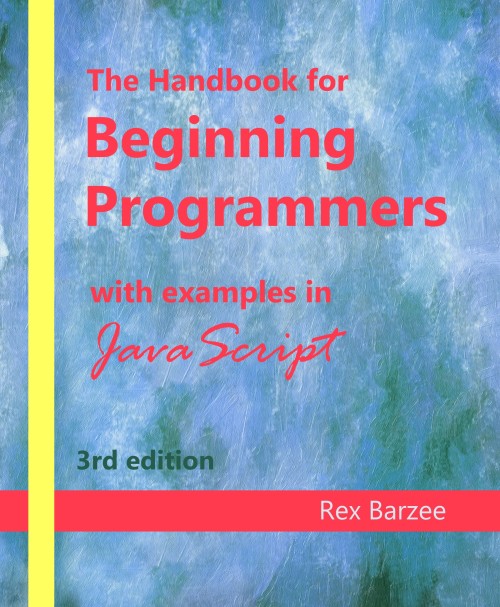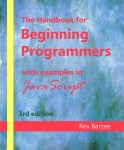 Nathan says:
The good news is that nobody "window-shops" for a programming handbook like they do for a paranormal romance.  In a case like this, with a no-nonsense book about a no-nonsense subject, a duller approach actually works in its favor, because it calls to mind a textbook — the ultimate trusted resource. So well done.
That said, I'd tweak a couple of things, both of which become more apparent when you look at the thumbnail:
1) The main title would be a lot easier to read if there were a dropshadow or border around the letters.
2) Having "Java Script" in a script font is clever, but it's a jarring contrast to all of the other text, and also makes it harder to read.  I would find a script font which is easier on the eyes, especially at thumbnail size (of particular attention, a cursive "v" can often be mistaken for an "r" — make sure that "Java" doesn't look like "Jara"), and then play with using that same script font for something else on the cover, either "The Handbook for" or the byline.
But otherwise, excellent work that hits the spot.
Other comments?