The editor says:
Each story was written to the the theme of "A short fiction piece between 800 and 5000 words, in which the main character is traveling, either in flight or on a journey of self-discovery." This book is the first anthology of short fiction by members of the Madrid Writers Club in Spain.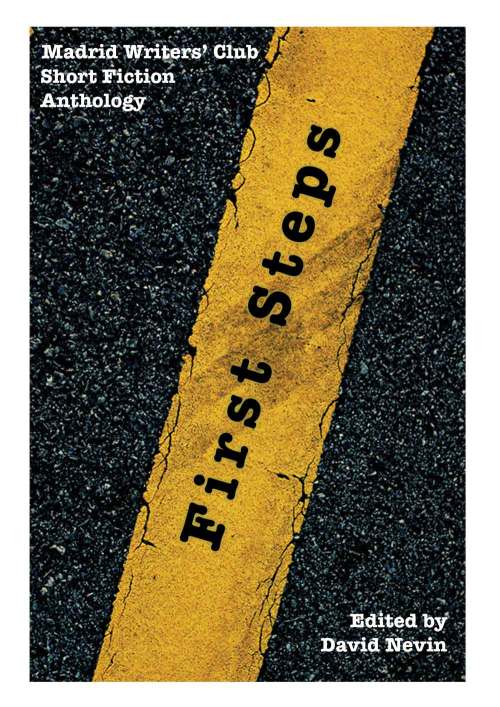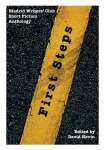 Nathan says:
I like the idea, and the image. Here's what I'd do:
-The further text is from horizontal, the harder it is to read. Even another ten degrees toward the horizontal would help.
– Put the writing and editing credits together (don't worry about not overlapping the yellow strip).  That will also give you more room for…
– A subtitle (or supertitle) of some sort. Something like "Fifteen [or however many] Voyages of Discovery."
Any other ideas?