The author says:
A classic-style SF novel. Visionary genius Nikola Tesla sends a signal to "Mars". When the "Martians" respond, their agenda is not so benevolent. Soon Niko and his colleague Clara are in hiding from alien captors and human law enforcement alike. They are the only ones who can save humanity. Based on the real life of Nikola Tesla, except for the alien invasion. A previous version of this cover was submitted in July 2014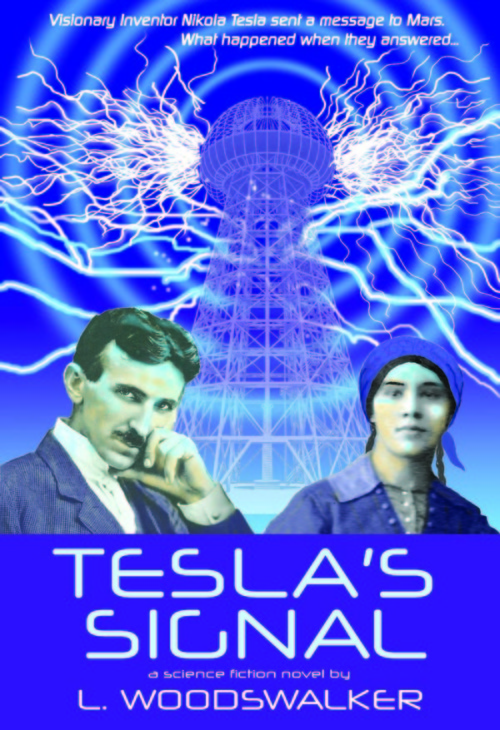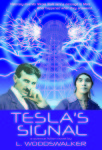 [original submission and comments here]
Nathan says:
Maybe it's just me, but I think this is a step backwards.  The almost monochromatic color scheme is less interesting, the Tesla tower fades into the background and is almost invisible at less than full size, the blue block at the bottom keeps all the text from being a part of the whole design, and the tinting on the old photos makes them look… well, poorly tinted.
I think the best way to go with the photographs is lose them entirely.  Tesla's name will be enough of a signal to readers familiar with him.  Add weight to the tower, add back in some color, and make the text part of the image instead of keeping it separate.
Other options?