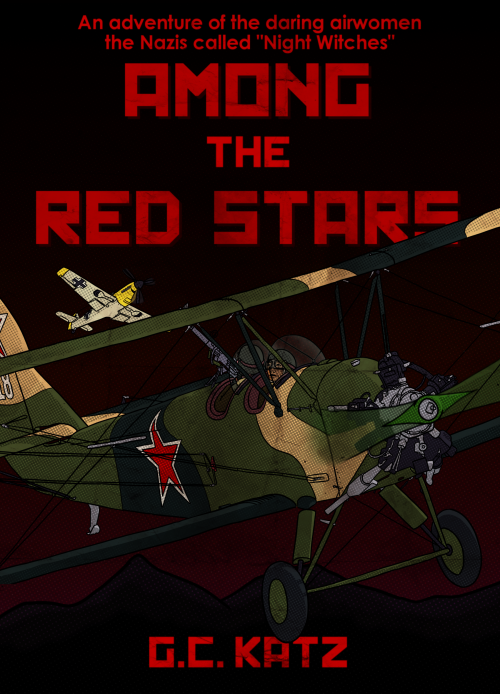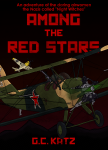 [Original submission and comments here]
Nathan says:
Quite a lot of little tweaks here, most for the better.  Here's what I'd still have on the to-do list:
Still more contrast to the artwork. Until I can clearly tell in the thumbnail that I'm looking at an airplane, the artwork's not doing its job. (If you're hesitant to lighten the foreground airplane further, maybe you could try increasing the red sunset glow behind it to make it stand out.)
Play with the font for the supertitle text — perhaps something serif and period-appropriate.
I'd make it "daring Soviet airwomen."
Other ideas?