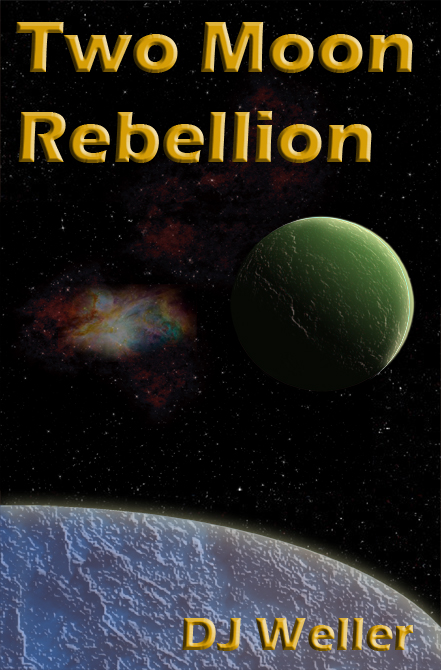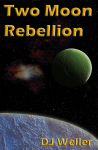 [The original submission and comments are here]
Nathan says:
Much better, but there's still so much more you can do.
The typeface is still too "gentle" for an interstellar adventure involving space police.  Center it! Make it bold and in-your-face!
The addition of the nebula is a good start, but as it is the two moon and the nebula seem like separate elements thrown onto your cover.  Make the nebula bigger, and put it in the black space behind the two moon, visually connecting everything into a composition.
The texture on the smaller moon looks fine, but it's a lot more artificial-looking on the big one, and the curve of the moon, doesn't seem spherical.
Remember: The point of a cover in this genre is to get the reader EXCITED to read your book.  Promise excitement on your cover!
Other comments?