The author says:
Yes. This is happening again. Rejoice! The third book of my Elfrotica series is now covered, with this cover. The name was changed from Redeemers, as that didn't fit so well. So I present to you Patchers, now with centaurs! (As a bonus I remembered to put highlights and the background solid colour thingies in this one before submitting this! A new record) The angel was going to have a giant sword, but there is no room for it. He has a flower instead. I was thinking of maybe using a dagger, as flowers are not that intimidating but are in the book. He doesn't actually have a dagger in the book, but it would look more 'dangerous'.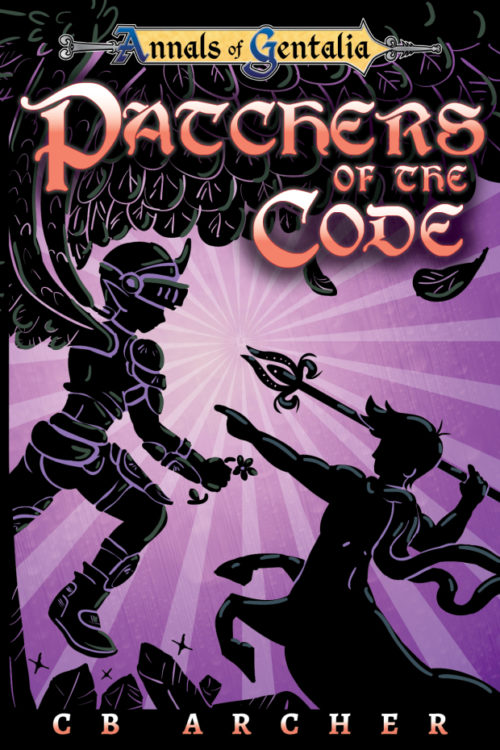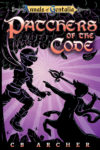 Nathan says:
I will, of course, go to hell for what I'm about to say:
Phallus harder!
I think that each successive cover needs to be even more suggestive, juuuust inside the bounds of plausible deniability.  I went into this saying, "Surely there's gotta be some suggestion of phallic imagery in the spear…" Nope.  And you've got a centaur, without ever playing with the visual idea of "hung like a horse?" For shame!
(Also,"Patchers" isn't very readable in that font.)
Anyone else? Also, don't tell my mom.