The author says:
Shortly after moving to Prague, Grace is attacked by a werewolf and has now 3 days to decide if she wants to go through with the transformation or not. The intended audience is more or less young adult with a sense of humor. I would especially appreciate feedback about the typography.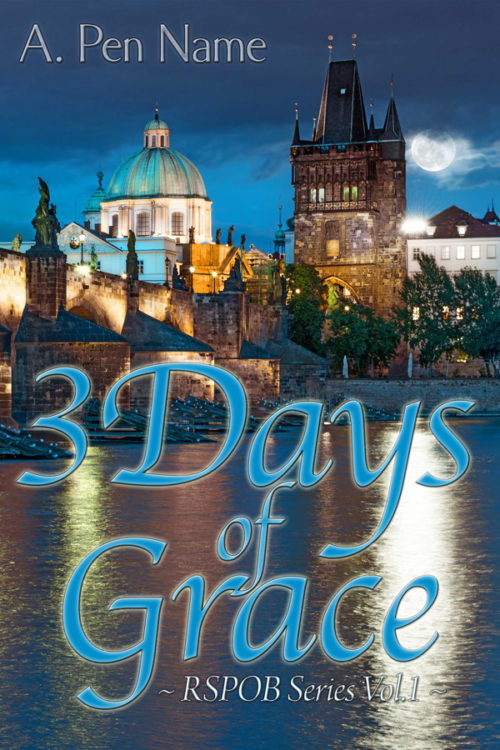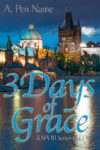 Nathan says:
[looks at description] [looks at cover] [looks at description]
Are you sure this is the cover to that book?
I mean, I know I'm not the target audience for a YA werewolf novel, but I'm pretty sure that a werewolf novel should give some indication of it being a werewolf novel… or at least not look like it's something completely other than a werewolf novel.
All we've got is an Old World cityscape. That's not indicative of genre, readership, or anything else that would allow a potential reader to identify him/herself as the target audience.
And the typography, as especially requested, is awfully gentle. Even if this isn't a slam-bang werewolf action novel, it still seems gentler than is warranted.  Between the flowing script and the words "3 Days" and "Grace" in the title, I would assume that it's a Christian drama at first glance.
(And "RSPOB Series?" That's an entirely uninformative series name — once again, it's not telling the reader anything about the novel. And given that this is the first entry in the series, it's not like you can count on name recognition to bring in the returning readers.)
I think this is definitely a case of a bad initial concept… or maybe even no initial concept.  You need to sit down and think, "What would catch the eye and the mind of my target reader?  How would I use that half-second of attention before they move on to the book sitting next to mine to tell them that, yes, this IS a book that will interest them?"
Good luck.
Any other comments?