The author says:
Take two of my cover upgrade for "Chasing Redemption." I found a background image that gives a clear impression of SPACE, and even added in a space vessel. The photo resolutions are low (using sample images) and the lighting/shadows are not really correct on the vessel, but it gives you an overall feel for my idea. I'm also very tempted to nix the vessel and just go with the background image. I fear it's going to be too difficult to add something to this background without it looking too cut-and-paste.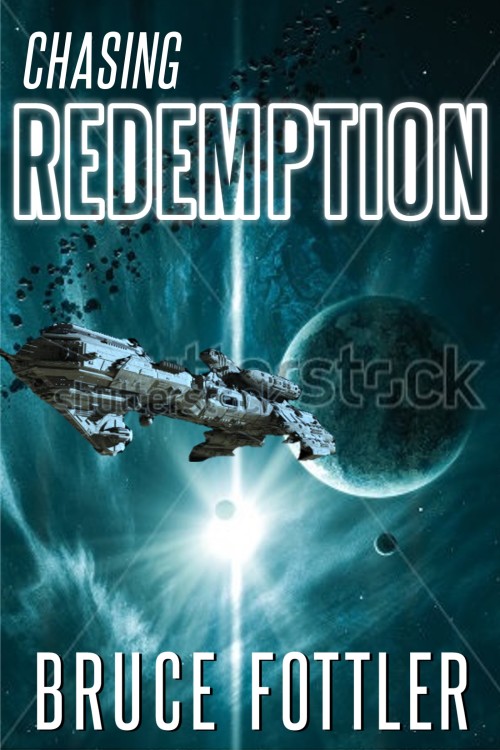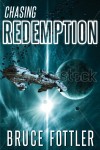 [original submission and comments here]
Nathan says:
Much, much better.  I can instantly tell the genre and setting from the thumbnail.
I would vote not to lose the spaceship (or not to lose the idea of a spaceship — you may find one with lighting that meshes better, though I doubt it; you'll probably have to go in and paint a reflective glimmer along the far bottom edge of the ship).
My only suggestion, and I leave this open to commenters to support or nix this, is to add a hint of contrasting color somewhere on the color.  May a red-orange in "Chasing," or in the shadows on the byline; maybe some subtle maroon veins in the shadow-side of the planet.
Other comments?