The author says:
Genre: Science fiction/Military thriller. Blurb: Captain Ben Wildes, the pioneer of Saturn and a highly decorated officer, is falsely implicated in a tragic accident that claims twelve lives. Once a rising star in the ESD (Earth Space Defense), he's found negligent in a deeply politicized trial. A year later, Ben receives a surprising opportunity to redeem his career. He's provisionally reinstated and tasked to investigate the fate of a missing commercial space mining vessel last reported an area that's perilously close to a sensitive territorial line. The incident requires a delicate investigation, and Ben's the only captain with the unique experience to handle the assignment. Evidence of attack is certain to breach long-standing treaties between two superpowers, which will lead to war. As the mission unfolds, Ben uncovers shocking secrets with alarming ramifications, and quickly learns that chasing redemption is far more perilous an undertaking than he ever anticipated.

Cover notes: This is a proposed cover upgrade to the current cover (http://www.amazon.com/dp/B006ZMRCTO). I'm also utilizing a Shuttershock sample image (didn't want to purchase until I'm sure it'll be used), so please try to overlook the watermark and lower photo resolution.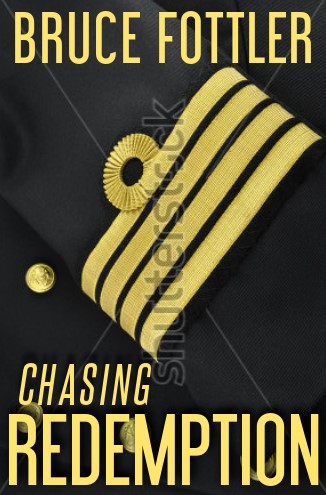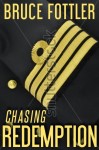 Nathan says:
I'm not sure that this qualifies as an "upgrade" to your current cover.  Both are executed with skill and precision, and both have exactly the same problem: They're the wrong covers for a military sci-fi novel.
Remember, your book cover has one purpose beyond all others: to attract the attention of the readers who would want to read the book.  So if I'm the kind of reader who would want to read a novel about a disgraced former officer now on an interstellar mining vessel who ricks being at the center of a war in space, am I going to stop and pick up the book (or read the blurb on Amazon) when I see an almost monochromatic picture of a uniform cuff?  (And that's if I can identify it; at thumbnail size, my first impression is of an abstract design.)
You're already a Shutterstock user, so search "spaceship" on there and see the incredible art available.  Or do the same thing on DeviantArt; the artwork there is not as likely to be overused, and most DeviantArt artists are happy if you offer them twenty or thirty dollars for the right to use a piece of art that they already made for free.  And when you search, remember your main criterion: "Is this an image that would capture the attention of someone who would like this novel?"
Good luck.