The author says:
An orphan is adopted by pirates and goes on a search for her birth parents through 17th century London.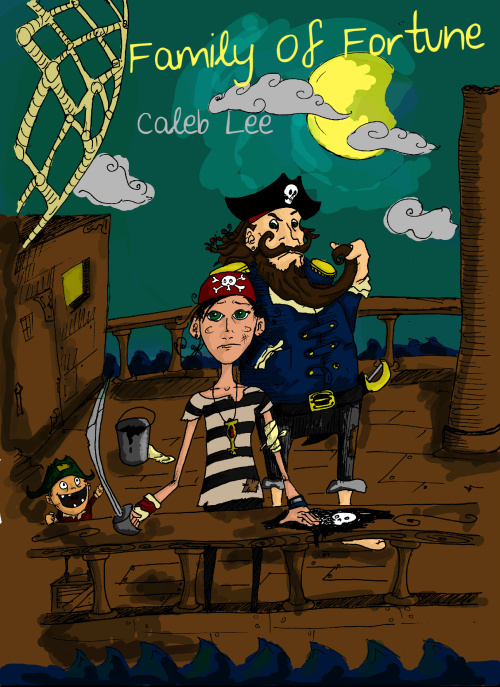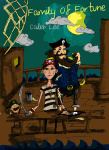 Nathan says:
You didn't say, but I'm assuming you're going for a middle-grade audience. Yes?
I think the sketchy line art can work, but the color work is just a little too blunt and rushed-looking for me. (Is there any way we could add some clue of gender to the pirate-girl?)
There's no reason that the title can't stretch to the left, over the netting. Make it larger and more visible!
Anyone else?