The author says:
A picture book with short humor featuring the artist's art, writer's short stories of 50-80 pages.(same guy: me) Cover objective: Make viewers want to own the book. Book objective: Create exposure to, and desire to own, the artist's work.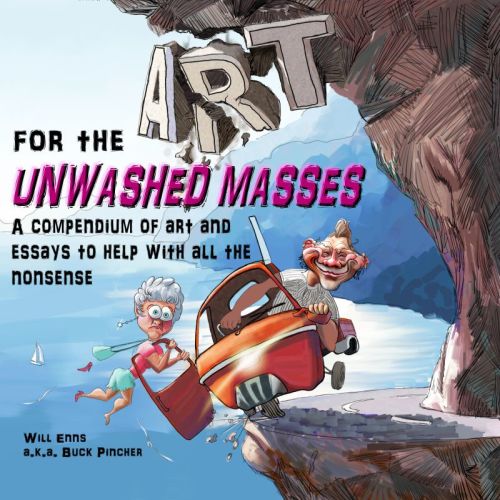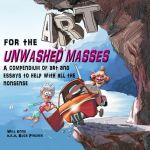 Nathan says:
You've certainly got the illustration part down!
I only have three suggestions for the present cover:
1) The way the title is placed, it looks like it reads "For the Art Unwashed Masses." If you could put "for the" to the lower right of the huge "Art," it would read more intuitively.
2) My rule of thumb is, "The smaller the type is, the more readable the font should be."  That subtitle/description is an awful lot of text to wade through in that irregular font.
3) Inflate your name, dude! The byline shouldn't be the smallest thing on the cover!
Other thoughts?