The author says:
This is a historical novel about the Night Witches, an all-female night bomber regiment that served in the Soviet Union during World War II, flying obsolete wood and canvas biplanes.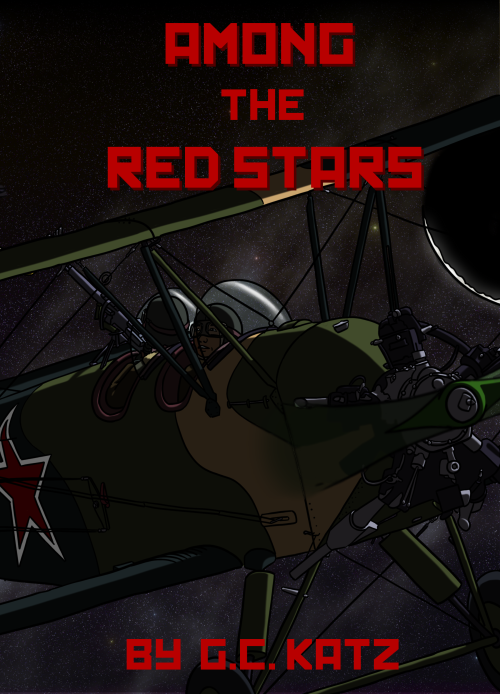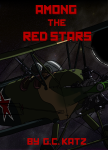 Nathan says:
So, if I'm understanding your description right, this is a fictionalized account of a true story. Yes?
I like the idea behind it, but I see whole bunches of things I'd tweak.  Most of it becomes apparent in the thumbnail: The cover is dominated by something I just can't make out.  In the larger version I can see that it's a plane, but I can also see that it looks oddly comic-bookish.  That may be what you're going for — it's a story which lends itself to a knowing pulp flavor of derring-do — but in that case, the comic illustration should look older.
Here's what I'd do:
Make the title larger.  And give it a little more character, like the grungy paint texture one would see with stencils.
Remove the "by" from the byline. If readers see a title and a name on a cover, they're smart enough to understand that the name belongs to the author.
Add a simple tagline that gives more context. "Soviet Bomber Babes vs. Nazis!" (Again, I don't know the full vibe of the novel, so my tagline may be completely inappropriate for this book. But you want as many of those essential elements as you can fit into one line: Soviet, female, bombers, WWII.)
Lighten the artwork so you can at least get a glimpse of it in the thumbnail. I know they're night bombers, but you can still get that across if you leave the background dark and lighten the plane itself.
If you were going for a knowing comic-book feel with the artwork, I'd play that up by adding "Ben-Day" printing dots and maybe some paper fold marks.
Other ideas?