Design 101 is an occasional series of design tips for non-professionals designing their own book covers.
Once upon a time, there was a book published called The Great Gatsby. It looked something like this: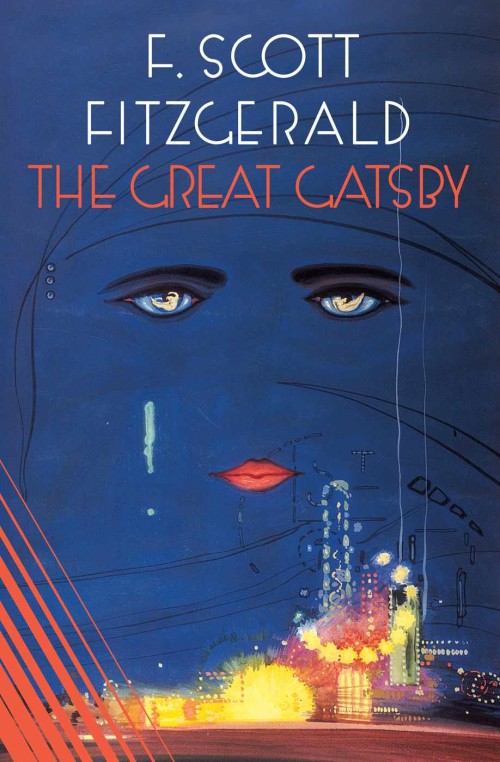 Actually, it looked pretty much exactly like this, because since it was first published in 1925, this has been the cover illustration on just about every edition.  That's not just unusual; it's stupendous.  I don't know if this was the first cover art that used the "floating eyes" visual motif (note: yes, there are also floating lips, but the eyes are what everyone sees), but the fact that this cover has remained the cover for the book might give you an indication of just how powerful a design motif that is.
However.
What was once powerful can easily become a cliche once everyone starts doing it, especially when people new to a particular arena (like, say, indie writers who are doing their own covers with little experience) don't realize just how common it is.  So while it is indeed possible for an experienced professional illustrator to use a "floating eyes" motif, if you are coming to this site for advice then you do not qualify as an experienced professional illustrator.
How common is it?  I used to update a tumblr called Floating Eyes, featuring nothing but book covers featuring, yes, floating eyes.  I stopped updating it not because I had run out of material — far from it! — but because I was finding it impossible to distinguish covers I had already posted from new ones. And that, really, is the point: It's become a common cliche, a bit of graphic filler that does nothing to distinguish your book.
In the interests of proving my point, and because you might not click through that link, here is the FIRST 100 covers on that tumblog:
My point, I trust, is made.