The author says:
In 1985, a witch turns little six-year-old Dana into a cat. Ten years later, he escapes the witch and takes up with a little six-year-old girl whose legal guardians are sexually abusing her. The witch's curse gave Dana no special powers or abilities whatsoever apart from being a cat with a human mind, but this is more than enough for his purposes; for when horrendous and often fatal "accidents" begin befalling various unsympathetic people and institutions around him and his new owner (starting with her rapacious guardians) who's ever going to suspect her cat of being the culprit?

As mentioned on previous submissions, the genre is Suburban Horror-Fantasy, but I should probably also add that Horror is its primary genre, the Fantasy premise being of only secondary importance to the story.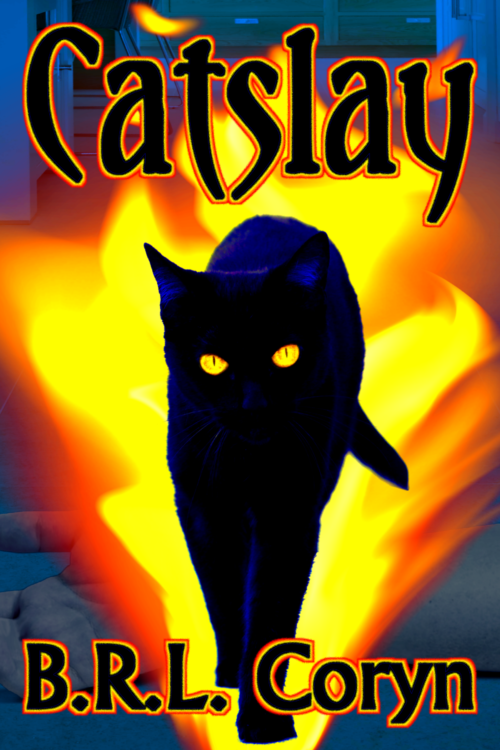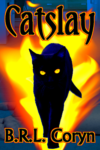 [previous submissions and comments here and here]
Nathan says:
You say now that it's primarily horror, but is that really the case?  Horror stories are usually about the people that things happen to, rather than the people doing things.  If this were truly a horror novel, I'd say to go back to the first cover you submitted as "Catslash" and work from that concept.  However, since it still seems more "urban fantasy thriller" than actual horror…
(BTW, if Dana is turned into a cat, not a kitten, and then the events of the story take place a decade later and he has "no special powers or abilities whatsoever apart from being a cat with a human mind," we're talking a pretty old cat here.)
I think you're missing the boat by having your cover be NOTHING BUT CAT. The story is how this cat protects the little girl, right?  Then have a sad-eyed little girl holding a cat with red eyes.  Put them against a black or murky background, use a title font reminiscent of the horror or revenge-thriller paperbacks of the '80's, and you're good.
Other comments?